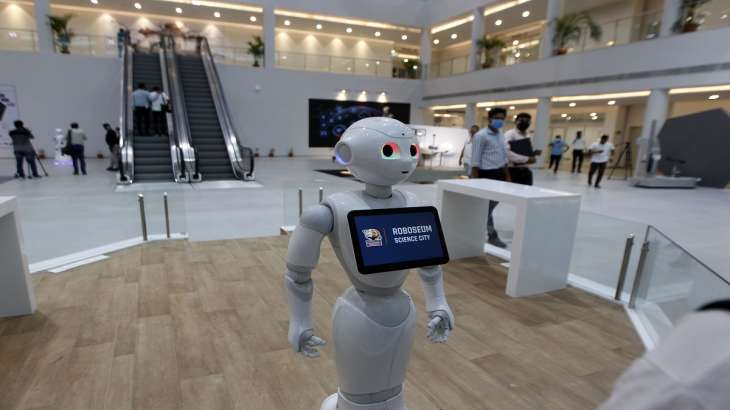 As the amount of data and the complexity of decision-making continue to grow, about 87 per cent of business leaders in India said that they will let a robot make their decisions, a new study has shown.
According to the study by Oracle and author Seth Stephens-Davidowitz, around 90 per cent of business leaders in India have suffered from decision distress — regretting, feeling guilty about, or questioning a decision they made in the past year.
Nearly 82 per cent admit the sheer volume of data and their lack of trust in data has stopped them from making any decision.
The survey polled 14,000 employees and business leaders across 17 countries, including 1,000 in India.
About 88 per cent said the inability to make decisions is creating a negative impact on their quality of life, causing spikes in anxiety (38 per cent), missed opportunities (40 per cent), and unnecessary spending (42 per cent).
"According to the Decision Dilemma study that has been commissioned by Oracle, 97 per cent Indians believe that a company that uses technology to make data-driven decisions is more trustworthy. 95 per cent feel these could be companies they are more likely to invest in or partner with or work for," said Shailender Kumar, senior vice-president and regional managing director, Oracle India and NetSuite JAPAC.
"Our study clearly declares that data needs to be relevant to the decisions people need to make, or they will give up on it," he added.
With so much data out there, 26 per cent of Indian business leaders said they don't know which data or sources to trust, and 80 per cent have given up on making a decision because the data was overwhelming, the study said.
Amid the information overload, 98 per cent have changed the way they make decisions over the last three years, with 51 per cent now only listening to sources they trust and 37 per cent relying solely on gut feelings.
"With Oracle Fusion Cloud Applications Suite, we are able to combine data analytics with process optimisation to get a complete visualisation of our operations along with AI algorithms from a single source of data," said Sai Satheesh Sadgopan, Chief Technology Officer, myTVS.
"We are already realising numerous benefits, including streamlined inventory planning, faster and more accurate accounting book closing, and report generation for our stakeholders," he added.
The study also showed that 97 per cent of business leaders believe that an organisation that uses technology to make data-driven decisions is more trustworthy, will be more successful (97 per cent), is a company they're more likely to invest in (95 per cent), partner with (94 per cent), and work for (96 per cent).
ALSO READ | India leads global refurbished smartphone market, Apple captures 49% share
ALSO READ | Ratan Tata conferred with Order of Australia, country's highest civilian honour
Latest Business News