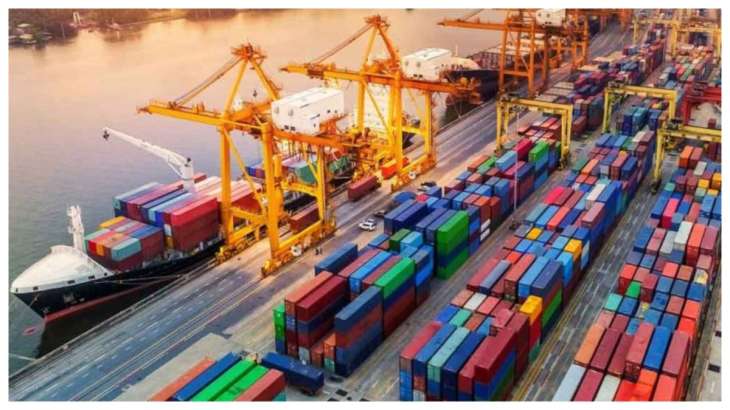 New Delhi: India's exports to the UAE are expected to rise by about 60 per cent to reach USD 50 billion by 2026-27 from USD 31.3 billion at present on the back of the free trade agreement between the countries, a top government official said on Monday. Commerce Secretary Sunil Barthwal said that trade between India and the UAE has grown significantly after the implementation of the trade agreement on May 1 last year.
"We are hoping that we will be able to reach USD 50 billion in exports by 2026-27. In the five years of trade after CEPA, I feel that we should be able to reach USD 50 billion in exports. I am very sure that the kind of response that we are hearing, we will definitely reach that," Barthwal told reporters here. He said that a lot of trade is happening through the preferential route of the trade pact.  "We would like traders of the two countries to take advantage of the CEPA," the secretary added.
The India-UAE Comprehensive Economic Partnership Agreement (CEPA) which was signed between the two nations on 18 February 2022, officially came into force on May 1 last year. India's exports to the UAE in 2022-23 rose by 11.8 per cent to USD 31.3 billion, while imports grew by 18.8 per cent to USD 53.2 billion in the last fiscal due to high inbound shipments of oil.
Under the free trade agreement domestic exporters in various sectors like textiles, agriculture, dry fruits, gems and jewellery are getting duty-free access to the UAE market. Issuance of the number of preferential certificates of origin (CoO) has increased to 8,440 in March as against 415 in May 2022. A trader has to submit a 'certificate of origin' at the landing port of the importing country to claim duty concessions under free-trade agreements. This certificate is essential to prove where their goods come from.
During May 22 – March 23, a total of 54,142 CoOs have been issued. The main export sectors which recorded healthy growth during 2022-23 included mineral fuels, electrical machinery and equipment, gems and jewellery, automobiles, essential oils, coffee, tea, spices, and chemicals. Exports of automobiles rose by 42 per cent to USD 715.58 million during 2022-23, electrical machinery shipments increased by 32 per cent to USD 3.65 billion. Gems and Jewellery exports rose by 17 per cent to USD 5.8 billion in the last fiscal. However, exports of iron and steel, and apparel recorded negative growth in exports.
On the imports front, oil imports rose by 36 per cent to USD 27.7 billion in 2022-23. Similarly, imports of aircraft, spacecraft, and their parts jumped multi-fold to USD 1.9 billion in 2022-23 from USD about 39 million in 2021-22. Further Barthwal said that there is a joint trade committee which looks after the implementation of this trade pact and if any issue would come both sides would jointly resolve that. He added that the issue of gold was addressed by this committee.
The CEPA agreement has been in force since May 1 last year. As per the agreement, India can import 110 tonnes at a concessional import duty of one per cent from the UAE. The Directorate General of Foreign Trade (DGFT) invited applications for Tariff Rate Quota (TRQ) for 2023-24 with the last date being February 28, 2023.
One of the reasons for the fall in gold imports from the UAE was less utilisation of the TRQ, but now "we have opened it for traders" also. The has notified a fresh window for the import of up to 140 MT of gold by manufacturers and traders of yellow metal from the UAE at a concessional rate under the India-UAE Comprehensive Economic Partnership Agreement (CEPA). Aqeel Panaruna, former chairman of the Council for Leather Exports said that the trade agreement is the "most effective which we have seen in recent times".
Also Read: India to continue wheat export ban until THIS time: FCI
Also Read: PM Gati Shakti helps India register growth of Rs 2 lakh crore in goods export in FY23: Sarbananda Sonowal
Latest Business News