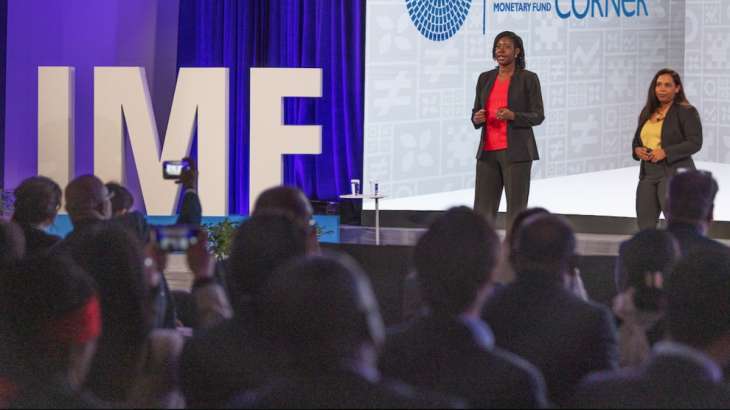 International Monetary Fund: The Washington-based fund on Tuesday raised its forecast for dynamic Asia-Pacific claiming a 4.6 per cent growth this year from that of 3.8 per cent recorded in 2022. The International Monetary Fund in its Regional Economic Outlook stated that India and China will play a prominent role in driving global growth. In addition to this, the Asia-Pacific region is projected to contribute around 70 per cent of global growth. 
"Asia and Pacific will be the most dynamic of the world's major regions in 2023, predominantly driven by the buoyant outlook for China and India," the IMF report said. Predominantly, the two largest emerging market economies are predicted to contribute around half of global growth in 2023. While the rest of the Asia and Pacific will contribute an additional fifth, the report added.
Asia's dynamism will be driven primarily by resilient growth in India 
"Asia's dynamism will be driven primarily by the recovery in China and resilient growth in India, while growth in the rest of Asia is expected to bottom out in 2023, in line with other regions," it stated.
IMF further alerted that 2023 can be a challenging year for the global economy because of the Russia-Ukraine war and the effects of monetary policy tightening as global growth is decelerating. Also, persistent inflationary pressures, and recent financial sector problems in the US and Europe, injecting additional uncertainty into an "already complex economic landscape", it said.
Silicon Valley Bank collapsed on March 10
One of the most prominent lenders in the world of technology startups, Silicon Valley Bank, which was struggling, first collapsed on March 10, after a run on the bank by the depositors. Its closure led to a contagion effect and the subsequent shutting down of other banks, including First Republic Bank on Monday.
The collapse of a few regional banks in the US, which started with Silicon Valley Bank, has sent ripples across the global banking industry and posed fears of a contagion effect across economies. The growth in the Asia Pacific region is also getting a fresh impetus from China's reopening of its economy after extended Covid-related restrictions.
However, IMF cautioned that this dynamic outlook does not imply that policymakers in the region can afford to be complacent.
"Monetary policy should remain tight until inflation falls durably back within target. The exceptions are China and Japan, where output is below potential and inflation expectations have stayed muted," it added
(with inputs from PTI)
ALSO READ | Crypto issue requires immediate attention, says FM Sitharaman at IMF event
AlSO READ | IMF cuts India's growth forecast for FY24 to 5.9% from 6.1%
Latest Business News