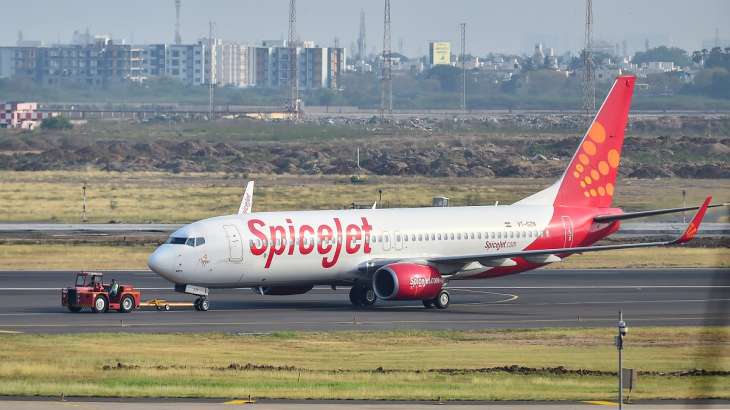 Spicejet business news: Budget carrier SpiceJet has mobilised plan to revive its 25 grounded aircraft. On Wednesday (May 3), it said funds for the revival will be drawn from the government's Emergency Credit Line Guarantee Scheme (ECLGS) and better cash accruals. The airline has already mobilised around Rs 400 crore towards getting its grounded fleet back in the air, which will further enhance its top line.
Ajay Singh, Chairman and Managing Director, SpiceJet, said, "We are meticulously working towards return to service of our grounded fleet back in the air soon. Majority of the ECLGS funding received by the airline would be utilised for the same, which will help us capitalise and make the most of the upcoming peak travel season."
The budget airline expects a stronger balance sheet, post-hive-off of SpiceXpress. SpiceJet is one of India's airlines that has made flying affordable for Indians. The IATA-IOSA certified airline operates a fleet of Boeing 737s and Q-400s and is one of the country's largest regional players operating multiple daily flights under UDAN or the Regional Connectivity Scheme. 
The majority of the airline's fleet offers SpiceMax, the most spacious economy class seating in India.SpiceJet on April 3 said it has completed the hive-off of its cargo and logistics division 'SpiceXpress' into a separate entity- SpiceXpress and Logistics Pvt Ltd. This hive-off was done with an aim to boost growth in the cargo business. It is effective from April. SpiceXpress and Logistics is a subsidiary of SpiceJet.
The hive-off is expected to pave the way for SpiceXpress to raise funds independently, SpiceJet had said in a release.
"The hive-off would strengthen SpiceJet's balance sheet, wipe out a substantial portion of the Company's negative net worth and unlock significant value for the Company and its shareholders," the release said. 
(With ANI inputs) 
ALSO READ: Two Go First flights diverted, landed at Surat airport
ALSO READ: Go First Airlines says all its flights to remain cancelled from May 3-5 | DETAILS
Latest Business News