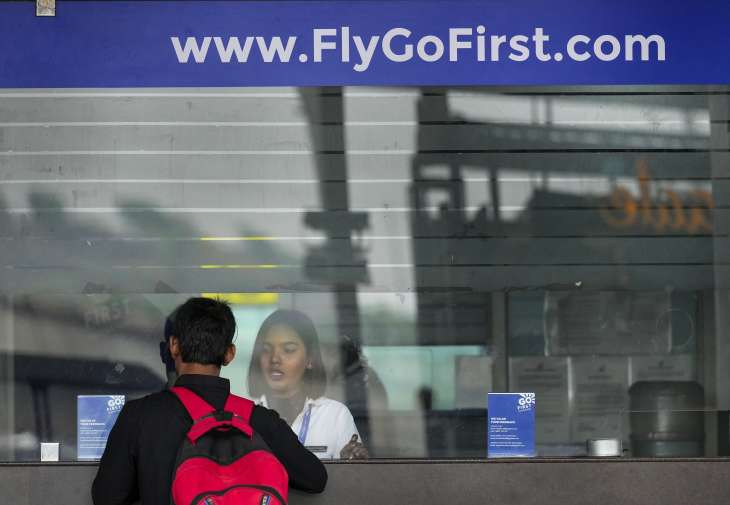 Go First bankruptcy: Air India may hire Go First cabin and cockpit crew as part of its mega expansion plans after the news of Go First going into bankruptcy, according to sources. Air India had placed a historic order for about 500 aircraft recently, and it will need crew for the operations.
Recently, Air India had advertised that the airline will hire more than 1,000 pilots for its fleet with the tagline "Let's fly to new heights, together."
"Fly into the future with Air India, With Air India, you get a chance to be part of the most exciting aviation story in the world. With 500+ aircraft joining our fleet, you can become part of history in the making as you script your own success story. We are offering multiple opportunities and accelerated growth across our A320, B777, B787 and B737 fleet for Captains and First Officers, as well as Trainers," the Air India advertisement read.
Last month, Air India had to reduce its flights, especially for Middle East regions due to a shortage of crew members. Go First currently has around 50 aircraft in its fleet, with 50 per cent grounded due to engine outages. 
However, GoFirst has about 800 cockpit crew and about 2,000 cabin crew. Now their future is in jeopardy. Aviation industry sources told news agency ANI that, "It would be a win-win situation for both Air India to hire experienced crew members at that time."
Air India currently has a total of around 120 aircraft and 1,800 pilots for wide-body and narrow-body. Similarly, Air India has a cabin crew strength of around 4,000. Air India is also looking for Narrow Body Pilots and for expansion plans, 1,000 pilots are required on an immediate basis.Air India looks out for 600 additional cabin crew every quarter, an official told news agency ANI.
(With ANI inputs) 
ALSO READ: "Go First doing everything possible to navigate situation…": CEO Kaushik Khona tells employees
ALSO READ: Go First bankruptcy: Engine maker claims 'Airline has lengthy history of missing financial norms'
Latest Business News