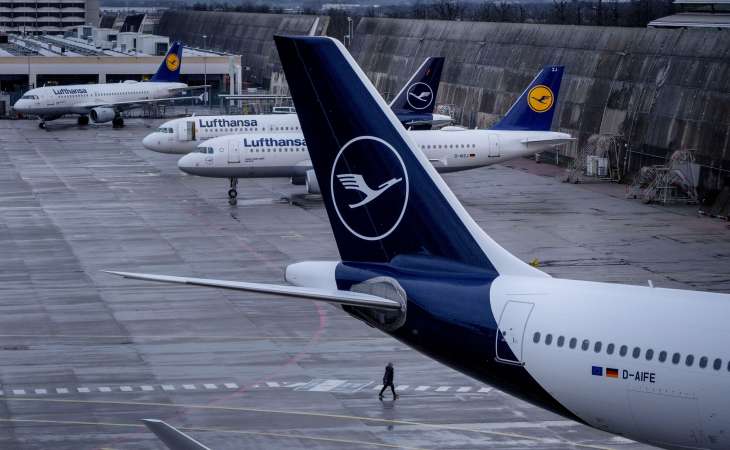 Lufthansa Airlines News: One of the largest international airlines, Deutsche Lufthansa, on Thursday grounded a third of the 30-strong Airbus SE A220 fleet in Switzerland due to issues with Pratt & Whitney engines. 
This comes a day after Indian budget airline Go First blamed the American manufacturer for "a financial crunch due to non-supply of engines which has forced the company to ground 28 planes, more than half of its fleet" and halted all flights for 72 hours before filing for bankruptcy.
With a backlog of subcomponent orders from Pratt & Whitey suppliers, worldwide airlines are dealing with a shortage of engines and spare parts, particularly for those on the most recent generation of narrowbody "workhorse" aircraft. Analysts were informed by Lufthansa CEO Carsten Spohr that "elements are missing way down in their (P&W's) supply chains."
In the meantime, Airbus has pledged to accelerate deliveries in the second half of 2023 after a lackluster output in the first quarter hurt sales and profits. It also stated that it is "very closely monitoring" issues with Pratt's Geared Turbo Fan unit and is aware of "persistent" supply chain issues.
The problems with airlines' engines and grounded planes come as the travel industry tries to recover from the devastating Covid pandemic and as demand for travel increases.
Go First files for bankruptcy
A day after India's low-budget airline, Go First, filed for bankruptcy blaming jet engine maker Pratt & Whitney (P&W), the US aerospace major hit back stating that the budget airline has a "lengthy history of missing its financial obligations."
According to the sources of news agency ANI, P&W claimed the airline has a lengthy history of missing its financial obligations to its aircraft manufacturer.
The critical statement from P&W came as the Indian ultra-low-cost airline based in Mumbai accused Pratt & Whitney of not supplying engines. The airline claimed this prompted GO First to abruptly cancel its flights till May 5.
"Go First is facing financial crunch due to non-supply of engines by US-based jet engines manufacturer Pratt and Whitney (P&W) that has forced grounding more than 50 planes," a Go First official told the news agency.
Also Read | Go First bankruptcy: Engine manufacturer claims 'Airline has lengthy history of missing financial obligations'
Also Read | "Go First doing everything possible to navigate situation with utmost care…": CEO Kaushik tells employees
Latest Business News