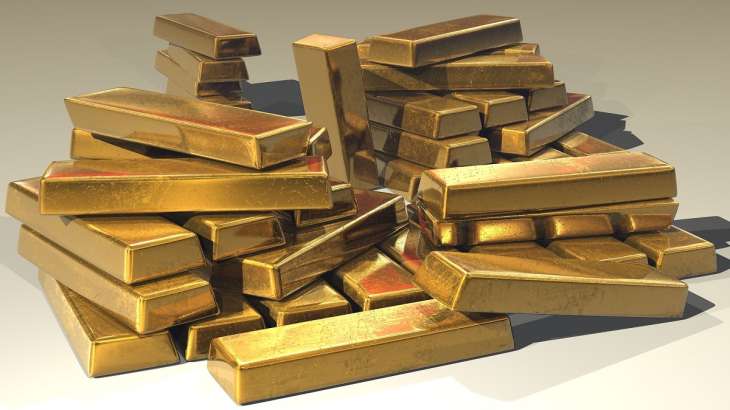 Business news; India's gold imports, which have a bearing on the current account deficit, dipped 24.15 per cent to USD 35 billion in 2022-23 due to global economic uncertainties, according to data from the commerce ministry. Imports of the yellow metal stood at USD 46.2 billion in 2021-22.
The growth rate in the imports was in the negative zone during August 2022 to February this year. It jumped to USD 3.3 billion in March 2023 as against USD 1 billion in the year-ago month, the data showed.
Silver imports, however, rose 6.12 per cent to USD 5.29 billion during the last fiscal. The significant fall in gold imports though has not helped in narrowing the country's trade deficit — the difference between imports and exports. The merchandise trade deficit in 2022-23 was estimated at USD 267 billion against USD 191 billion in the year-ago period.
According to industry experts, high import duty on gold and global economic uncertainties have led to the dip in imports of the precious metal. "India imported about 600 tonne of gold during April-January 2023, and it is down because of high import duty. The government should take a view on the duty part to help the domestic industry and push exports," an expert said.
India is the largest importer of gold, which mainly caters to the demand of the jewellery industry. In volume terms, the country imports 800-900 tonne of gold annually.
Gems and jewellery exports declined by 3 per cent to about USD 38 billion during 2022-23. Last year, the Centre hiked gold import duty to 15 per cent from 10.75 per cent to check the current account deficit (CAD).
(With PTI inputs) 
ALSO READ: Gold prices decrease in India, 24 carat gold prices falls by Rs 110
ALSO READ: Gold prices surge in India, 24 carat gold crosses Rs 61,000
Latest Business News