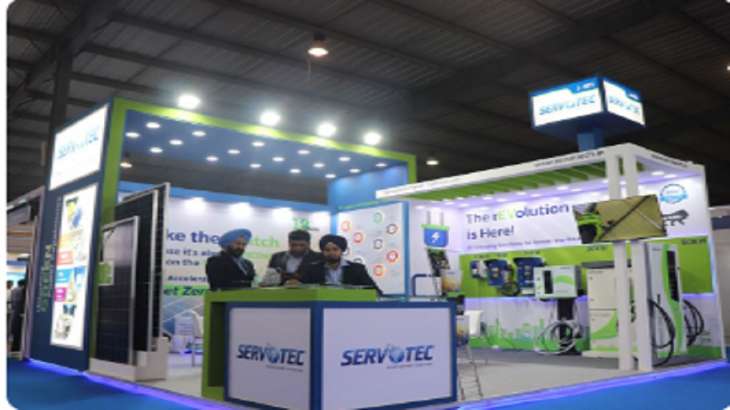 Servotech Power Systems shares have turned multibagger in the past one year. The Delhi-based company manufactures UPS, inverter and other solar products including EV chargers. The company's total revenue in the financial year 2022-23 has more than doubled.
According to an exchange filing, the total revenue in FY23 stood at Rs 279 crore as against 144 crore that it had reported in the last financial year. Its comprehensive income in FY23 appreciated to Rs 110 crore from Rs 406 crore. The total expenses stood at Rs 264 crore.
The electrical equipment company had in February this year split its equity shares. The company had sub-divided each share having a nominal value of Rs 10 into five shares of Rs 2 each.
Servotech Power shares have yielded multibagger return in the past one year. The scrip has shot up a massive 227 per cent in a year period. It is also among the biggest gainers in 2023, climbing 71 per cent so far.
ALSO READ: India's gold imports dip 24 per cent to USD 35 billion in 2022-23
The small cap company has a market cap of Rs 590 crore. Meanwhile, the clean energy solutions provider has inked a pact with the National Solar Energy Federation of India (NSEFI) to install a solar-powered electric vehicle (EV) charging carport at the Ministry of New & Renewable Energy premises in Delhi.
The project's scope of work will involve Servotech carrying out the design, fabrication and installation of PV-plus storage carports with EV charging capabilities. This innovative structure will be put together with a 5kW solar system, equipped with two DC fast EV chargers of 11kW each.
Last year, the Uttar Pradesh government awarded a Letter of Intent (LoI) to Servotech Power Systems for a major 1.8 MW off-grid solar project. The company will install solar-powered modules of different capacities across the state.
As a renewable source of power, solar energy has an important role in reducing greenhouse gas emissions and mitigating climate change
Latest Business News