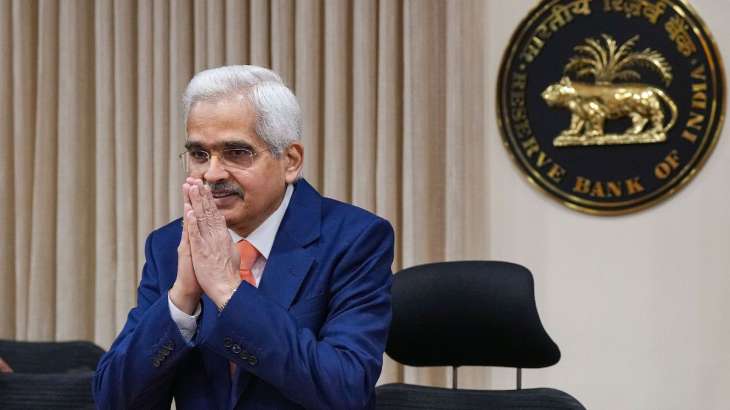 RBI governor Shaktikanta Das on Friday highlighted major elements of the Indian economy that are optimistically on the right track. The governor today (May 12) said the release of the official data gives confidence that the "monetary policy is on the right track". he also asserted that the cooling off in headline inflation to 4.7 per cent during April is "very satisfying".
He, however, declined to comment if the release of the numbers will lead the RBI to be less hawkish or change the stance of the policy, quipping that all of it will be clear on the morning of June 8, when the next policy review is scheduled, reported PTI.
GDP growth rate in FY24
RBI governor Shaktikanta Das on Friday was speaking at the book launch of G-20 Sherpa Amitabh Kant's book 'Made in India'. During the event, Das said that RBI is "quite optimistic and fairly confident" about the country's 6.5 per cent real GDP growth rate in FY24. 
Admitting that there is a statistical base effect, Das said one must speak to any entrepreneur to understand the growth momentum of higher sales every month. Das said private investments are also picking up, and enlisted steel, cement and petrochemicals as among the sectors where this is seen.
If India grows at 6.5 per cent, it will contribute 15 per cent of the world's growth in the year, Das said, stressing that this is no mean achievement. Das also said that the expenditure on research and development has to go up in both the private sector as well as the public sector. "We also need to continue with reforms and also ensure that we keep accessing the best of technology," Das said.
(with inputs from PTI) 
Latest Business News