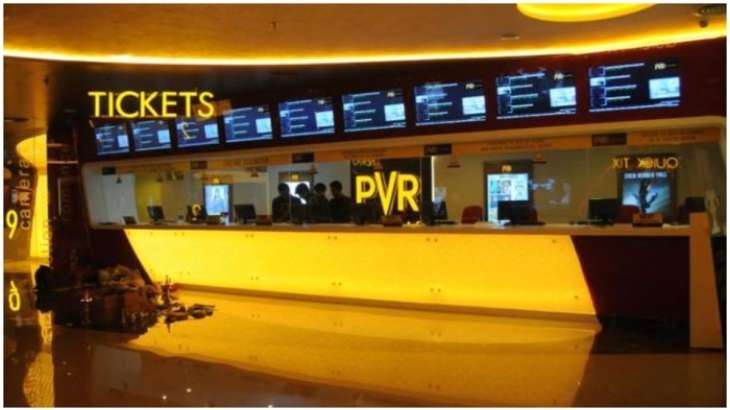 PVR INOX, multiplex operator, has announced that it will shut down around 50 loss making cinema screens in the next 6 months.
In a statement, PVR INOX said, "The company plans to shut down approximately 50 cinema screens over the next 6 months. These properties are loss making, or housed in malls which have reached the end of their life cycle with little hope of any revival. The company has taken an accelerated charge of the depreciation in its books and written off the WDV of assets."
PVR INOX Ltd (earlier known as PVR Ltd) on Monday reported a consolidated net loss of Rs 333.99 crore for the fourth quarter that ended on March 31, 2023.
The company had posted a net loss of Rs 105.49 crore in the January-March period a year ago, PVR Inox said in a regulatory filing.
Its revenue from operations was at Rs 1,143.17 crore during the quarter under review. It was Rs 536.17 crore in the year-ago period.
During the quarter ending March 2023, two leading cinema exhibitors PVR Ltd and INOX Leisure merged and created a new identity PVR Inox Ltd.
The merger was effective from February 6, 2023, hence the results are not comparable, it said.
"Q4 FY'23 results for the company are reported on a merged basis for PVR and INOX and are not comparable with Q4 FY'22 reported results. Similarly, FY'23 full year results are based on 9-month numbers for PVR and 4th quarter numbers for PVR & INOX combined making them not comparable with FY'22 reported results," it said.
PVR Inox's total expenses were at Rs 1,364.11 crore in Q4/FY23. Its total Income in the March quarter was at Rs 1,164.92 crore.
While sharing the highlights of the quarter, the company in its earning statement said its theatrical admissions (total number of people visiting cinema halls) were 30.5 million during the quarter.
The average ticket price in the March quarter was at Rs 239 and the average F&B spend per patron was Rs 119. It added 79 screens across 13 properties during the quarter.
For the fiscal year ended March 2023, PVR Inox's net loss was at Rs 336.40 crore. Its consolidated revenue from operations was Rs 3,750.65 crore in FY23.
"Over the course of FY'23, our company has witnessed a robust recovery despite the underperformance and volatility of Hindi movies and significantly low releases from Hollywood in the previous year," it said.
Commenting on the results PVR INOX Managing Director Ajay Bijli said: "The year gone by marks the 1st full year of uninhibited operations for the exhibition industry. There was considerable volatility in box office quarter on quarter.
We believe that the 2 major factors that marred the industry in FY'23 – underperformance of Hindi films and less number of Hollywood releases, will both ease out in FY'24."
In FY23 PVR & INOX launched 168 new screens in 30 cinemas.
"… We plan to open 150-175 more screens in FY'24. Most of these screens are in different stages of fit-out. The company as a strategy has also realigned all upcoming handovers of new sites for fitouts to next calendar year till the time there is a strong recovery in box office," it added.
PVR INOX was operating 361 cinemas with 1,689 screens across 115 cities by the end of FY23 in India and Sri Lanka.
Over the outlook, PVR Inox said: "Looking forward to FY'24, we are optimistic about the robust content lineup across all languages."
Shares of PVR Inox Ltd on Monday settled at Rs 1,464.45 on BSE, up 1.19 per cent from the previous close.
(With inputs from PTI)
ALSO READ | Govt to roll out lost mobile blocking, tracking system pan-India
ALSO READ | Ahead of India-EU trade and technology council meeting, Goyal vows building stronger trade ties with Ontario
Latest Business News