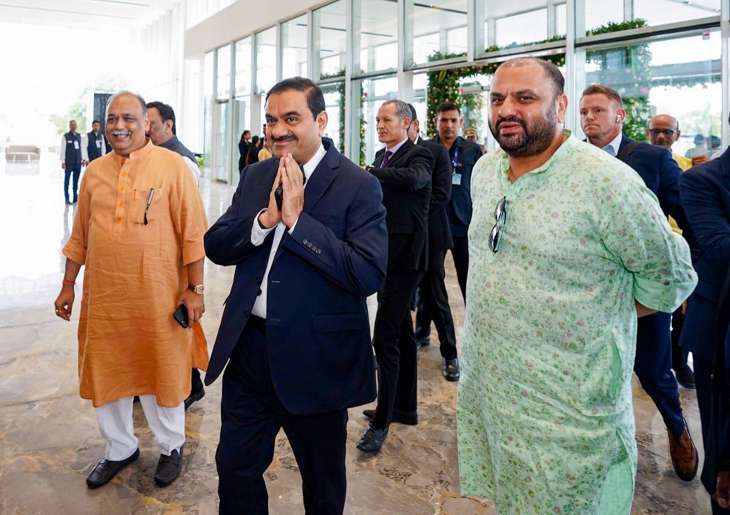 Adani-Hindenburg row: In a huge relief for Adani Group, an expert committee appointed by the Supreme Court to investigate allegations around the company made by US short-seller Hindenburg Research has found that it was not possible to conclude if there has been regulatory failure on stock price manipulation allegations.
The Supreme Court had appointed the committee after US short-seller Hindenburg Research in a report alleged fraud, stock market manipulation and improper use of offshore entities by Adani Group.
The expert committee in a report said the Indian stock market as a whole was not unduly volatile post January 24, when Hindenburg came out with its damning report.
ALSO READ: Adani-Hindenburg row: SC hears pleas, grants SEBI extension of time till August 14 to submit report on matter
Key findings of the Supreme Court Committee:
1) Adani Group has disclosed all beneficial owners 

2) No charge by SEBI that they are rejecting Adani's declaration of beneficial owners. 

3) Retail shareholding of Adani has gone up after Hindenburg report.

4) There were short selling profits made by entities after Hindenburg which need to be probed. 

5) No prima facie violation of existing rules or laws found. 

6) Report draws caveat due to ongoing SEBI probe 

7) Report says SEBI still doesn't have enough infor on 12 overseas entities and 42 contributors to assets under management. 

8) Report finds that SEBI while referring case to ED, did not make prima faccie charge. 

9) Report finds that Adani stocks have stabilised at new price discovery without destabilising Indian markets.

10) Report acknowledges efforts by Adani to stabilise stocks. 
Latest Business News