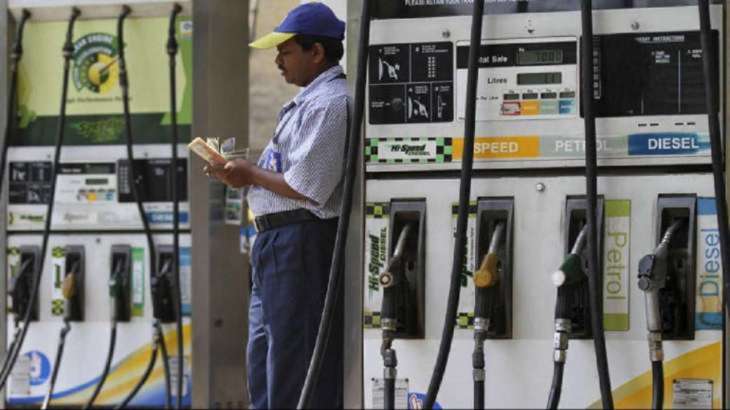 Before the announcement of withdrawal of Rs 2,000 banknotes, petrol pump owners in Punjab used to receive just 10 per cent of the daily cash of this denomination.
After the decision to withdraw the currency, almost 90 per cent of the cash received is of Rs 2,000 notes, the Punjab Petroleum Dealers Association said on Thursday.
Asking the Reserve Bank of India (RBI) to issue guidelines to the banks for providing enough small denomination notes, the association said the decision to withdraw Rs 2,000 notes has again created the same difficult situation at petrol pumps as was during the 2016 demonetisation drive.
"Majority of the customers are trying to use Rs 2,000 notes even for small purchases of Rs 100-200 and we are extremely facing shortage of change," said association secretary general Rajesh Kumar.
"Since we receive and give change received from the customers only, we request and solicit card or digital payment or would request customer cooperation by tendering exact or reasonable note denomination as per their purchase amount at our outlets," he said.
Cash payments at fuel bunks have surged in the wake of the decision to withdraw notes as more and more consumers are using the notes to buy petrol and diesel, Kumar said most of the petrol pump owners "are afraid that we would again face problems as after demonetization in 2016 most dealers received harassment by tax authorities".
Pointing out further, he said the daily digital payments that used to be around 40 per cent have dipped to just 10 per cent and the cash sales have increased dramatically.
ALSO READ | 'RBI is smart but Delhiites are smarter': Shop owner's hack to increase sales with Rs 2000 notes goes viral
ALSO READ | Rs 2000 note withdrawal: Delhi HC reserves order on PIL against RBI allowing exchange without ID proof
Latest Business News