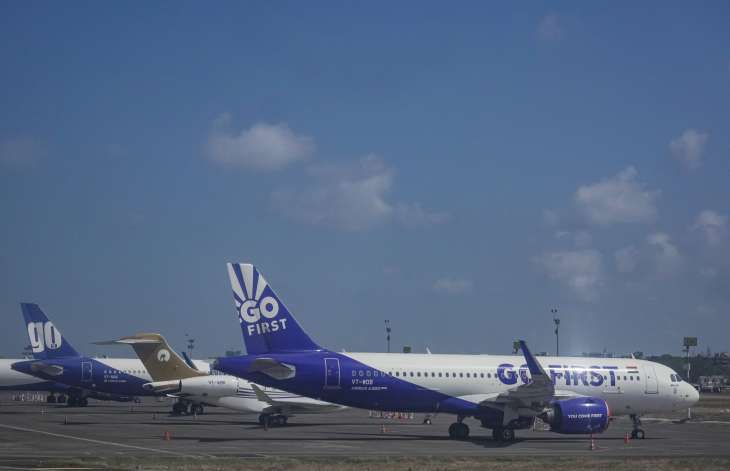 New Delhi: Cash-strapped Go First airline, which is undergoing insolvency resolution proceedings, extended its flight cancellations till May 30 due to operational reasons. This comes hours after the airline announced the suspension of flight operations till May 28. However, the airline hoped that it will be able to resume bookings shortly.
Meanwhile, the low-cost airline said it will refund passengers who have booked tickets on cancelled flights in the original mode of payment. Notably, Go Air has also stopped the sale of tickets.
Go First flights cancelled till May 28
"We regret to inform you that due to operational reasons, Go First flights scheduled till May 28, 2023, have been cancelled. We apologise for the inconvenience caused by the flight cancellations. A full refund will be issued to the original mode of payment shortly. We acknowledge the flight cancellations might have disrupted your travel plans and we are committed to providing all the assistance we can. As you are aware, the company has filed an application for immediate resolution and revival of operations. We will be able to resume bookings shortly," the airline said in a tweet.
The airline is undergoing insolvency resolution proceedings. On May 3, Go First officially announced that it is suspending its flight operations. The National Company Law Appellate Tribunal (NCLAT) upheld NCLT's decision to admit Go First's plea for voluntary insolvency resolution proceedings. The ruling had come on petitions filed by four lessors opposing the insolvency resolution proceedings of the airline.
Go First to submit 'revival' plan to DGCA 
The Directorate General of Civil Aviation (DGCA) advised Go First Airlines to submit a comprehensive plan for the revival of its operations. DGCA advised the airline on May 24 to submit within a period of 30 days a comprehensive restructuring plan for a sustainable revival of operations.
The airline to furnish the status of availability of operational aircraft, pilots and other personnel, maintenance arrangements and funding, among other details, the source added. The source said the revival plan, once submitted by Go First, will be reviewed by DGCA for further appropriate action.
DGCA to conduct Go First audit
Meanwhile, aviation regulator DGCA will conduct an audit of Go First's preparedness before approving the resumption of flights, the crisis-hit airline's head of operations has told its staff.  On May 24, a senior official at DGCA said the airline has submitted its response to the regulator's show cause notice, indicating that it is working on the details of a plan to resume flights at the earliest.
On May 8, DGCA issued a show cause notice to the budget carrier under the relevant provisions of the Aircraft Rules, 1937, for its failure to continue the operation of the service in a safe, efficient and reliable manner. The airline has submitted its reply to the show cause notice.
Latest Business News