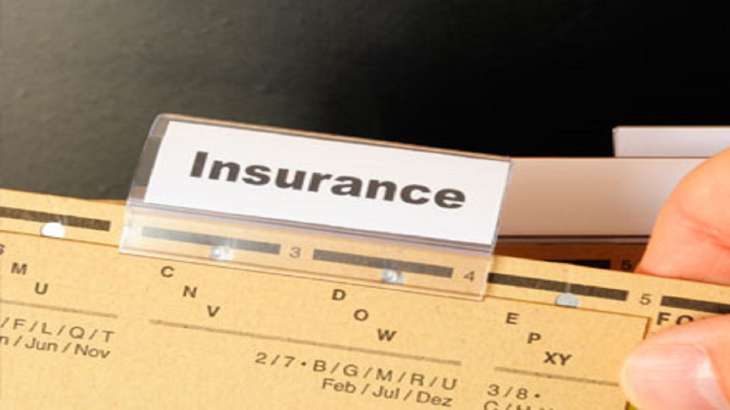 Life Insurance: As part of the Insurance Regulatory and Development Authority of India (IRDAI) vision of 'Insurance for All' by 2047, the Indian Insurance industry has collectively come together to drive insurance penetration in Mizoram. Tata AIA Life Insurance and IFFCO-Tokio General Insurance are leading the initiative, supported by Life Insurers and General Insurers from India's Private and Public Sectors.
Life Insurance offers comprehensive solutions providing cover for one's life, employees, etc. with term insurance as also opportunities to grow wealth with guaranteed income and investment-linked plans. Further, the category has pension products to ensure a worry free retirement. On the other hand, General Insurance offers covers for property (vehicle, home) as also health indemnity covers as well as corporate and rural insurance (tractor, crop insurance) solutions.
Under the leadership of the IRDAI, a committee of representatives from various Life and General Insurance companies have been working towards increasing awareness and penetration of life insurance in the state.
As part of the process to discuss the progress of the initiatives and the way ahead, a meeting was held in Mizoram under the guidance of Shri Lalramsanga Sailo, Secretary, Government of Mizoram, Gautam Kumar, Deputy General Manager, IRDAI. Key dignitaries including senior officials from Common Service Centers (CSC), Life and General Insurance companies, Agents and Bank representatives were present in the joint industry-level stakeholders meeting.
Sharing his keynote at the event, Lalramsanga Sailo, Secretary, Govt of Mizoram, said, "Insurance is one of the most important security cover for any individual, family or business. We are very happy to support the initiative of IRDAI to introduce state-level insurance awareness and penetration drive. We are keen to participate in the initiative and ensure the success of this program. We look forward to Life and General insurance companies making significant contribution to promote the cause of insurance, generate employment and promote entrepreneurship in the State of Mizoram."
Speaking at the occasion, Gautam Kumar, IRDAI, said, "IRDAI as the Insurance regulator has envisioned Insurance for all by 2047. We are pleased to obtain the support of the State Government of Mizoram to drive insurance awareness and penetration in the state. Mizoram is one of the most literate and well-to-do states, and hence there is a lot of scope of development of insurance sector. The people of Mizoram will definitely get benefit from the security net of insurance, and it will generate new opportunities of employment and development too."
Sharing his perspective as the Lead Life Insurer, Girish Kalra, Chief Marketing Officer from Tata AIA Life Insurance, said, "In line with the vision of IRDAI, Tata AIA is leading the efforts of the life insurance industry and making insurance accessible to every citizen of Mizoram. We have already implemented a mass media campaign in FY23 through digital and social media, reaching over 8 lakh people of Mizoram. Our tie-up with the Common Service Centers (CSC) has enabled us to reach the rural and remote locations of Mizoram. We have further scaled up our efforts for FY24 along with other life insurers and would deepen our reach in Mizoram through multiple initiatives including Village Level Entrepreneur training, Bimarath introduction, tie-ups with MSME associations, etc."
Sharing his perspective, Raj Bora, EVP, IFFCO-Tokio General Insurance, said, "We are committed to working towards the goals set by IRDAI. We have already started with the Insurance awareness activities across several districts of Mizoram and plan to ramp up the activities on a bigger scale. Under the guidance of IRDAI and State authorities, along with other insurers we will conduct various training sessions and joint initiatives to increase the reach and awareness of insurance in the state."
Digital Campaign – Reached 8 lakh people 
Tata AIA along with other life insurers has implemented campaigns through the popular Digital and Social Media that are widely viewed by the people of Mizoram. The focus of this campaign was to improve citizens' awareness and understanding of financial planning. To achieve this goal, a series of videos were developed in Mizo language, using simple story lines and featuring Ka Pu Sanga, a financially savvy middle-aged Mizo resident.
The response to these videos has been highly encouraging with high (8%+) engagement among the viewers on digital and social media. These videos explain how life insurance offers comprehensive benefits to people at different life stages – families can be protected from life's uncertainties with term insurance, they can plan for rising costs with guaranteed income plans and ensure a worry-free retirement with pension products. Additionally, these campaigns were linked to a special website in Mizo language, to provide detailed information on the solutions and their benefits.
IFFCO-Tokio is also creating visibility for general insurance solutions with the help of outdoor media campaign in identified areas of the state. It will also conduct social campaigns in mizo to increase the digital reach.
Rural Outreach through Common Service Centers (CSC)
To deliver much-needed life insurance coverage to the people of Mizoram, Tata AIA supported over 50 Village Level Entrepreneurs (VLEs) as part of association with Common Services Centers (CSE), an organisation run by the Ministry of Electronics & IT. Known as the last mile of distribution, a VLE provides essential government and non-government services from CSC outlets for the welfare and development of rural communities. Tata AIA provided permanent visibility at CSC outlets and trained these VLEs about life insurance solutions, to help them solicit life insurance business.
IFFCO-Tokio, along with other non-life insurers, plans to conduct insurance seminars and van activations to reach the rural areas of Mizoram.
Benefits to the people of Mizoram
The initiative launched by IRDAI with the support of the State Government of Mizoram will lead to multiple benefits:
Security cover to the citizens of Mizoram – life insurance & general insurance covers

 

Employment generation with the recruitment of Insurance staff, Advisors across the length and breadth of the state

 

Development of industry, especially MSMEs that form the backbone of India's growth engine. The insurance industry offers specific solutions in the area of business insurance
Referred to as the land of the whispering winds and Blue Mountains, Mizoram boasts the second-best literacy rate in India. Its literacy rate at 91.3% is significantly higher than the national average of 74.0%. Despite being India's second least populous state, Mizoram has the unique distinction of having a similar male-to-female ratio across age groups. 
About Tata AIA Life
Tata AIA Life Insurance Company Limited (Tata AIA Life) is a joint venture company, formed by Tata Sons Pvt. Ltd. and AIA Group Ltd. (AIA). Tata AIA Life combines Tata's pre-eminent leadership position in India and AIA's presence as the largest, independent listed pan-Asian life insurance group in the world spanning 18 markets in the Asia Pacific region. 
About the Tata Group
Founded by Jamsetji Tata in 1868, the Tata group is a global enterprise, headquartered in India, comprising 30 companies across ten verticals. The group operates in more than 100 countries across six continents, with a mission 'To improve the quality of life of the communities we serve globally, through long-term stakeholder value creation based on Leadership with Trust'.
Tata Sons is the principal investment holding company and promoter of Tata companies. Sixty-six percent of the equity share capital of Tata Sons is held by philanthropic trusts, which support education, health, livelihood generation and art and culture. In 2021-22, the revenue of Tata companies, taken together, was $128 billion (INR 9.6 trillion). These companies collectively employ over 935,000 people.
Each Tata company or enterprise operates independently under the guidance and supervision of its own board of directors. There are 29 publicly listed Tata enterprises with a combined market capitalization of $311 billion (INR 23.6 trillion) as on March 31, 2022. Tata companies include Tata Consultancy Services, Tata Motors, Tata Steel, Tata Chemicals, Tata Consumer Products, Titan, Tata Capital, Tata Power, Indian Hotels, Tata Communications, Tata Digital, and Tata Electronics.
(With PTI inputs)
Latest Business News