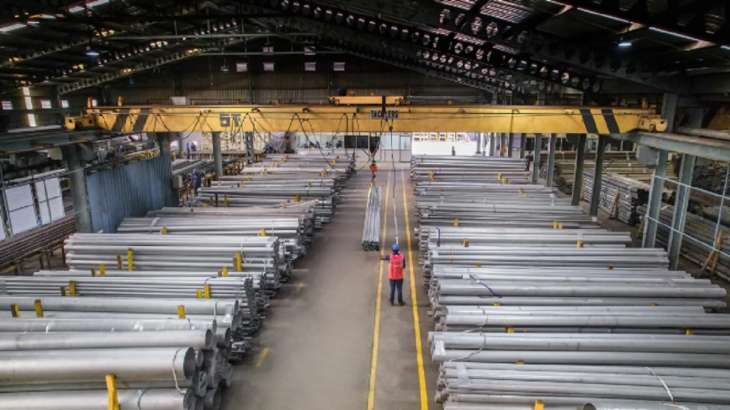 Hi-Tech Pipes, a leading pipe manufacturer and supplier, has reported a jump of around 40 percent year-on-year in net profit at Rs 15.84 crore in the fourth quarter. The net profit in the corresponding period in the previous fiscal was Rs 11.21 crore.
The company's board has also declared a final dividend for the financial year ending March 31, 2023. The dividend payout has been fixed at Rs 0.025 per share of Re 1 each.
"The Board of Directors of the company has proposed Final Dividend of F.Y-2022-23 Rs. 0.025 per Equity share of Re 1 each, subject to the approval of shareholders," the filing said.
Its revenue from operations came in at Rs 702 crore, up from Rs 594 crore in March 2022 quarter. Total company clocked a total expense of Rs 681 crore as against Rs 579 crore reported in the last quarter of FY22. For the entire financial year, Hi-Tech Pipes' net profit stood at Rs 376 crore.
Hi-Tech Pipes in March sub-divided the equity shares from Rs 10 to Re 1, meaning each share was split into 10 shares. Its shares on Friday closed at Rs 76.50 on BSE. 
"Company has split the share to increase its liquidity so that small shareholders/investors can also buy company shares," a company spokesperson had said.
In the third quarter, the company recorded the highest sales volumes of 91,232 thousand tonnes, showing a 40 percent rise on a Y-o-Y basis.
The company operates integrated manufacturing facilities at Sikandrabad in Uttar Pradesh, Sanand in Gujarat and Hindupur in Karnataka. Besides steel pipes, it also manufactures hollow sections, tubes and road crash barriers among others.
It recently signed an agreement with the Uttar Pradesh government to set up a steel manufacturing facility in the state at an investment of Rs 510 crore.
ALSO READ | Distilleries player Vishwaraj Sugar improves top-line growth in fourth quarter
ALSO READ | India challenges WTO panel ruling on import duties on certain ICT products
Latest Business News