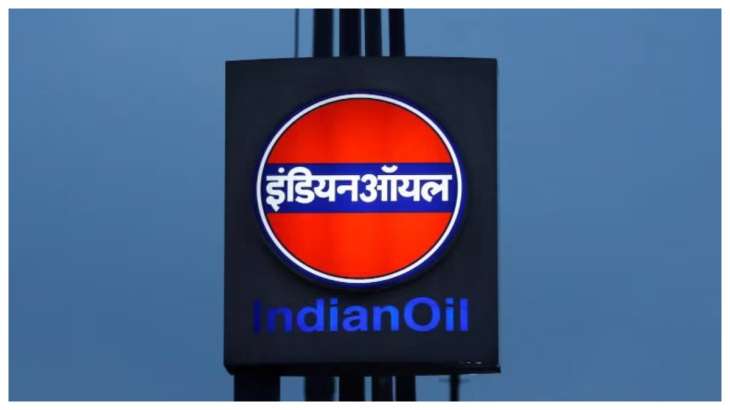 New Delhi: Indian Oil Corporation (IOC), the nation's largest oil firm, has walked away with half of the natural gas that Reliance Industries Ltd and its partner bp of the UK offered in the latest auction of the fuel used to generate power, produce fertilizer, turned into CNG and used for cooking purposes. IOC got 2.5 million standard cubic meters per day out of the 5 mmscmd of gas auctioned last month, sources with knowledge of the matter said.
The oil refining and marketing company, which was the top bidder even in the previous auction of gas from the eastern offshore KG-D6 block of Reliance-bp, bid the volumes on behalf of seven fertilizer plants. City gas companies including GAIL Gas Ltd, Mahanagar Gas Ltd, Torrent Gas, Indian Oil Adani Gas Ltd, and Haryana City Gas secured a total of 0.5 mmscmd of gas for turning into CNG for sale to automobiles and piped to household kitchens for cooking purposes.
State gas utility GAIL and refiner Hindustan Petroleum Corporation Ltd (HPCL) got 0.6 mmscmd each while Gujarat State Petroleum Corp (GSPC) walked away with 0.5 mmscmd and Shell another 0.2 mmscmd, they said. Reliance-bp, which two years back reversed the declining trend in domestic gas output by bringing to production their second wave of discoveries in the KG-D6 block lying in deepsea of the Bay of Bengal, are now ramping up supplies.
Natural gas, a cleaner-burning, efficient fuel, is being seen as a transition fuel for nations to move from polluting hydrocarbons to zero-emission fuels. Reliance-bp in the latest tender offered 5 mmscmd of gas for a period of 3 years starting June 1. Bidders were asked to quote a variable 'v' over and above the JKM price, the spot market benchmark for liquefied natural gas (LNG) delivered to Japan and South Korea.
Sources said the e-auction started on May 19 and ended on May 23 – the longest duration of an auction since the time operators were allowed to sell fuel through open tender. At the end of the e-auction, gas was sold to 16 buyers at a price of JKM + (plus) USD 0.75 per mmBtu for 3 years, they said adding at the current JKM price of USD 9.2 per mmBtu, the price for KG-D6 gas comes to around USD 10.
This rate compares with the capped price of USD 6.5 per mmBtu that Oil and Natural Gas Corporation (ONGC), the state-owned behemoth, gas for fuel produced from legacy or old fields. Reliance-bp had in April sold 6 mmscmd of gas. IOC had walked away with almost half of the 6 mmscmd of gas sold in an e-auction on April 12 while GAIL bought 0.7 mmscmd, Adani-Total Gas Ltd 0.4 mmscmd, Shell 0.5 mmscmd, GSPC 0.25 mmscmd and IGS another 0.5 mmscmd.
In that auction too, the final bid price came at USD 0.75 per mmBtu premium over the JKM price (JKM + USD 0.75 per mmBtu), sources said. But the bidders will only have to pay the ceiling or the cap price that the government fixes bi-annually for gas produced from difficult areas, such as deepsea and high-temperature, high-pressure (HTHP). The ceiling price for April to September is USD 12.12 per mmBtu.
Gas produced from wells drilled below the seabed is used to produce electricity, make fertiliser, or turned into CNG for powering automobiles or piped to household kitchens for cooking as well as in industries. In May last year, Reliance-bp had auctioned 5.5 mmscmd of incremental gas from the newer discoveries in the KG-D6 block, benchmarking it to the same JKM gas marker.
The price discovered in that e-auction came at a USD 0.06 discount to the JKM (Japan-Korea Marker) LNG price. Prior to that, the duo had sold 7.5 mmscmd of gas at a discount of USD 0.18 per mmBtu to JKM.
Reliance has so far made 19 gas discoveries in the KG-D6 block. Of these, D-1 and D-3 — the largest among the lot — were brought into production in April 2009, and MA, the only oilfield in the block, was put into production in September 2008. While the MA field stopped producing in September 2018, output from D-1 and D-3 ceased in February 2020.
Since then, Reliance-bp is investing USD 5 billion in bringing to production three deepwater gas projects in block KG-D6 — R-Cluster, Satellites Cluster, and MJ — which together are expected to meet about 15 per cent of India's gas demand by 2023.
Latest Business News