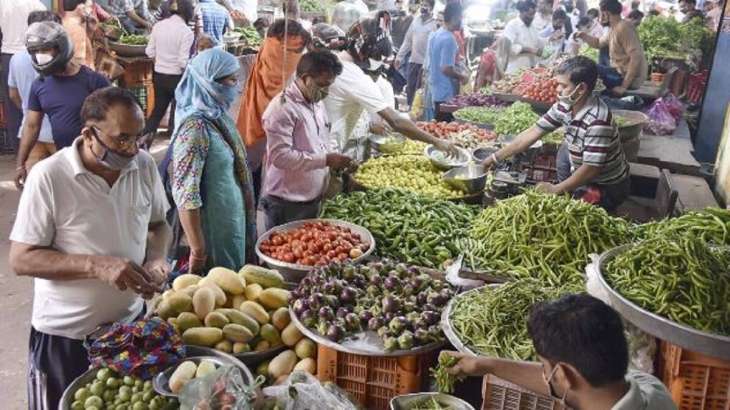 The government on Monday informed that the retail inflation In India has declined to 4.25 percent in May mainly on account of softening prices of food and fuel items. Inflation based on the Consumer Price Index (CPI) stood at 4.7 percent in April and 7.04 percent in May 2022.
This is the fourth straight month when retail inflation has declined and the third month in a row that Consumer Price Index (CPI) based inflation remained within the RBI's comfort zone of below 6 percent. At 4.25 percent, retail inflation is the lowest since April 2021 when it was 4.23 percent.
The government has tasked the central bank to ensure retail inflation remains at 4 percent with a margin of 2 percent on either side. Inflation for the food basket was at 2.91 percent in May, lower than 3.84 percent in April. The food basket accounts for nearly half of the CPI.
Inflation in fuel and light eased to 4.64 percent, from 5.52 percent in April. Last week, the Reserve Bank kept policy rates unchanged at 6.5 percent and projected retail inflation for the current fiscal to average at 5.1 percent, with June quarter inflation pegged at 4.6 percent.
ALSO READ | Retail inflation slips to 4.7% in April from 5.66% in March, lowest since Oct 2021
ALSO READ | Retail inflation drops to 5.66% in March from 6.44% in February
Latest Business News