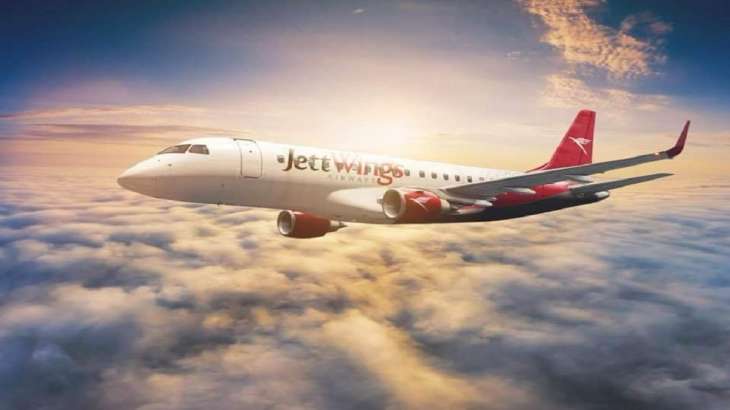 Jettwings Airways: The newest entrant in the aviation sector, Jettwings Airways is set to start its operation from October in the country. On Wednesday, the airline, with its base in Guwahati, stated that it has received the No Objection Certificate (NOC) to operate Scheduled Commuter Air Transport Services in the country. 
According to reports, the airline plans to offer regional connectivity to passengers under the government's UDAN scheme to a number of destinations in the Northeast and eastern regions initially. Once approved for flight operations, Jettwings will be the first-ever company from the Northeast region to start airline operations in the country.
After obtaining all necessary regulatory approvals and an Air Operator Certificate (AOC) from the Directorate General of Civil Aviation (DGCA), Jettwings Airways plans to introduce a fleet of modern aircraft, including turbofan and turbo-propelled ones, to offer premium economy services for regional travel.
Govt's commitment to improve connectivity
The government's commitment and efforts to improve air connectivity through Regional Connectivity Scheme (RCS) by connecting regional airports has significantly improved trade for particular regions while fostering economic growth and has given a huge fillip to the development of the tourism sector.
"We believe that under the UDAN scheme, we have a unique opportunity to make a significant impact on the Northeast region by improving connectivity and creating new economic opportunities," Sanjive Narain, Chairman, Jettwings Airways, said at a press conference. 
Narain said the company is expecting two aircraft by October and will immediately start flying operations once the planes are received. He also revealed the company's plan to lease at least five planes within a year. JettWings Airways said that it will lease these aircraft from companies suggested by the government. It added that it has earmarked Rs 100 crore for initial funding of the project.
ALSO READ: Air India grounds two pilots for inviting 'female friend' into cockpit | DETAILS
What Jettwings Airline said? 
The airline said it acknowledges the demand for reliable, quick and high-quality service in regional connectivity. To meet this expectation, the airline has assembled a team of experienced aviation professionals. Additionally, it plans to introduce a loyalty programme to reward frequent flyers.
"We will be working closely with DGCA to complete our readiness and formalities for Scheduled Commuter Airlines operations. Once we are granted the AOC, we strongly believe and commit to becoming a reliable and sustainable airline with its roots deeply entrenched in Northeast India, connecting unique yet important destinations," said Sanjay Aditya Singh, Co-founder and CEO, Jettwings Airways.
He further said that an airline born in the Northeast with the sense of doing business in India was much needed and Jettwings Airways shall strive to achieve the same in the next few months. 
(With PTI inputs) 
Latest Business News