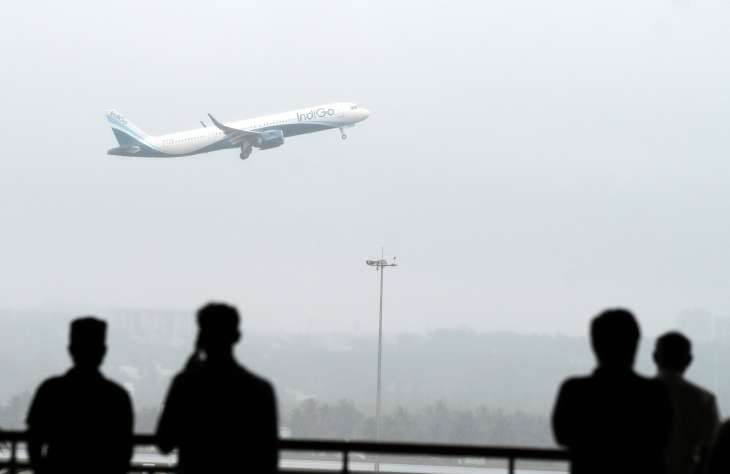 Mumbai: The Directorate General of Civil Aviation (DGCA) informed that India's domestic air passenger traffic grew 15 per cent year-on-year to 132.67 lakh passengers in May 2023. The country's domestic air passenger traffic was 114.67 lakh passengers in the year-ago period. Passengers carried by domestic airlines during January- May 2023 were 636.07 lakhs as against 467.37 lakhs during the corresponding period of the previous year thereby registering an annual growth of 36.10 per cent and monthly growth of 15.24 per cent. 
Indian Airlines Market Share
According to the DGCA report, low-cost carrier IndiGo increased its market share to 61.4 per cent from 57.5 per cent during the previous month, carrying a total of 81.10 lakh passengers. Last month also saw the grounding of city-based carrier Go First. Go First, which is currently undergoing insolvency proceedings at the National Company Law Tribunal (NCLT), has not flown since May 3.
All three Tata Group airlines — Air India, AirAsia India and Vistara (which is 49 per cent owned by Singapore Airlines) — also witnessed their market share growing sequentially in May 2023, cornering 9.4 per cent, 7.9 per cent and 9 per cent of the total traffic pie, respectively.
The total number of passengers flown by Air India and Vistara during the month under review stood at 12.44 lakh and 11.95 lakh, respectively. AirAsia India carried 10.41 lakh passengers in May 2023, the data showed. The combined total of these three airlines was 34.8 lakh passengers, 26.3 per cent of the total domestic air passenger traffic in May 2023. The market share of Akasa Air, which launched its air services in August 2022, also rose to 4.8 per cent in the previous month compared to 4 per cent in April 2023.
On punctuality parameters, Akasa Air recorded an on-time performance of 92.6 per cent, the highest among all the domestic carriers from four key metro airports in May, as per the data.
The overall cancellation rate of scheduled domestic airlines for the month of May 2023 has been 0.44 per cent.
Passenger Complaints during the month
During May 2023, a total of 556 passenger-related complaints had been received by the scheduled domestic airlines. The number of complaints per 10,000 passengers carried for the month of May 2023 has been around 0.42. 
Latest Business News