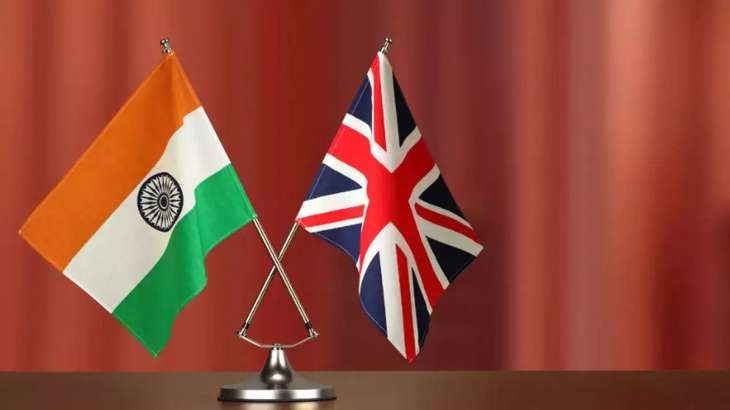 Free trade agreements (FTAs) need to ensure they provide a level playing field and the India-UK FTA, which recently completed its 10th round of negotiations, has to be a win-win scenario for both sides, the head of India's leading business chambers has said. Subhrakant Panda, President of the Federation of Indian Chambers of Commerce and Industry (FICCI), was in the UK this week for the FICCI Forum of Parliamentarians, a bipartisan initiative for political outreach.
The delegation from India was briefed on areas of interest in the bilateral relationship over a series of discussions with businesses and parliamentarians. "As far as Indian businesses are concerned, we are competitive, confident and looking to engage with the world," said Panda. "I think what FTAs need to ensure is that they provide a level playing field and are rules-based. It's all about give and take. Clearly, both governments are engaged in intense discussions and 10 rounds have been completed, so I would look at it from the point of view that both governments have to find common ground because like with any agreement it has to be a win-win scenario – one which works for both sides," he said.
India and the UK have been negotiating an FTA since January last year, with a goal towards a comprehensive pact that is expected to significantly enhance the bilateral trading relationship worth an estimated GBP 34 billion in 2022. "We hope that this is something that will be concluded and we have offered whatever inputs we had to provide as a Chamber to the government of India, or some of our members have also individually provided feedback. So, based on that we're comfortable that common ground will be found for an FTA which is broad-based and works in the interests of both countries," added Panda.
As the Managing Director of Indian Metals and Ferro Alloys Ltd (IMFA), Panda said, one of the priority areas he has been focussed on relates to critical minerals and for India to develop a strategy in this important field. "When we talk about growth today, the focus is not just on growth but on inclusive and sustainable growth. And talking about the sustainability part of it, when it comes to electric mobility or renewable energy or high-end industrial applications, all of these ultimately boil down to some critical mineral or the other," explains Panda.
"At this point, India happens to be reasonably import dependent. Therefore, one of the things we have done is to put together a FICCI report on 'New Age Energy Minerals', where the focus is on both geological as well as geographical details of critical minerals, their availability, the resources, where they occur in the world, demand forecast going ahead, and the entire value chain including end-use applications," he said. The primary recommendation of the report is to look at prioritising exploration in India and Panda pointed to the "great importance" of locating lithium deposits in Jammu and Rajasthan – even though they are a few years away from being commercialised. "The other main strategy that we are advocating is that India must leverage both its mining expertise, as well as its strategic relationships to access these resources," he added.
ALSO READ | Russian Deputy PM Manturov says Moscow mulls intensifying negotiations on FTA with India
Latest Business News