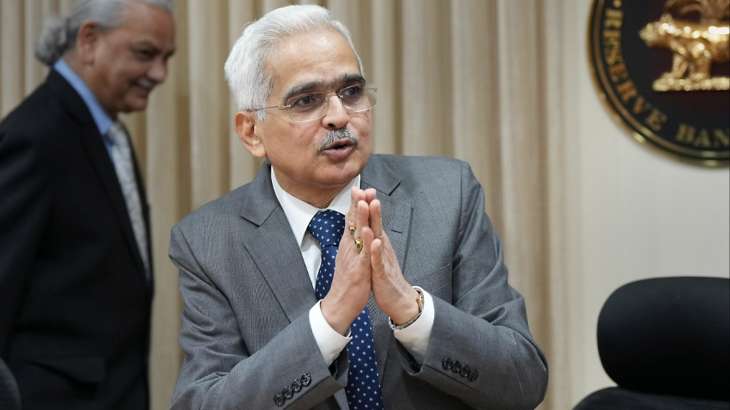 Shaktikanta Das, governor of the Reserve Bank of India, stated on Thursday that restoring India's inflation levels to a manageable range is like finishing a job that is half done. He also stated that the fight against price increases will need to be conducted in a manner in which inflation figures are consistently aligned around 4.0 percent.
India's retail inflation currently exceeds the ideal target of 4%.
"Our job is only half done, having brought inflation within the target band (4-6 per cent). Our fight against inflation is not yet over," the RBI Governor said at the latest monetary policy meeting held from June 6-8, the minutes of which were published on Thursday.
For the second time in a row, the RBI decided unanimously to maintain the repo rate at 6.5%. The interest rate at which the RBI lends to other banks is known as the repo rate.
A steady decrease in the expansion (as of now at an 18-month low) and its true capacity for another downfall might have provoked the national bank to put the brakes on the key loan fee once more.
In an effort to combat inflation, the RBI has increased the repo rate by 250 basis points annually since May 2022, excluding the pause in April. This brings the rate to 6.5%.
"Beyond this and given the prevailing uncertainties, it is difficult to give any definitive forward guidance about our future course of action in a rate tightening cycle," he said, adding that the RBI will continue to remain agile and flexible in managing liquidity in the banking system.
He stated that the global economy has maintained its growth momentum and that the overall level of uncertainty is somewhat decreasing.
"Nevertheless, headwinds to the global growth outlook persist. The geopolitical conflict continues unabated. Headline inflation across countries is on a downward trajectory, but is still high and above their respective targets. Central banks remain on high alert and watchful of the evolving conditions," the RBI Governor added.
He stated that inflation has decreased in India, the outlook for the external sector has improved, and that banks' and corporations' balance sheets appear robust and healthy.
Also Read | WPI inflation declines to 3-year low in May
Also Read | No respite to common people! Pakistan govt announces to keep petrol-diesel prices unchanged
Latest Business News