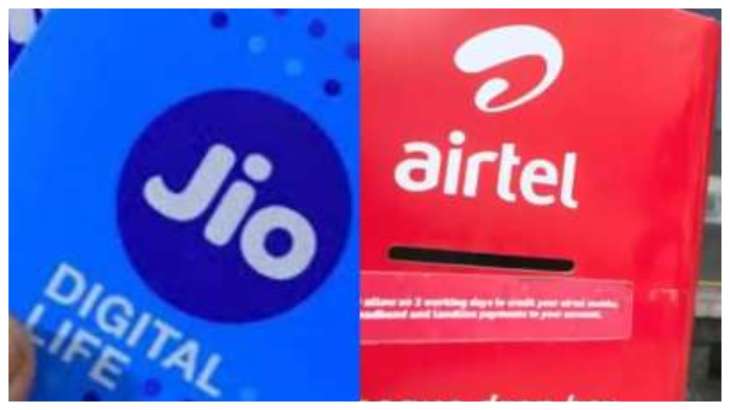 Jio Satellite Communications is the only satellite communication firm that has favoured auction for the allocation of spectrum while other players in the segment, including telecom operator Bharti Airtel, have opposed it.
Elon Musk-owned SpaceX too has suggested an auction model but it is not for the auction of spectrum but bids in the form of a percentage of annual revenue as spectrum value fee in lieu of upfront currency bids.
Jio Satellite Communications Limited (JSCL) in its counter-comment submission to the Telecom Regulatory Authority of India (Trai) toed the line of its sister concern Reliance Jio Infocomm to suggest auction as the best and legitimate method to allocate radiowaves frequencies.
"We submit that JSCL supports an auction-based process for spectrum assignment for space-based communication services. The auction-based assignment provides equal opportunity to all service providers and brings requisite regulatory certainty and predictability by being a legally sound assignment mechanism," JSCL said.
Trai made the comments public on Friday after the deadline ended on June 22.
The satcom firm said that it will use frequencies in Ka and Ku spectrum bands and would be interested in acquiring the right to use the frequencies in these bands through upcoming auctions.
JSCL said that regulatory certainty and predictability protect the investments and are instrumental in bringing in additional investments in the sector.
"On the other hand, administrative assignment is uncertain, anti-new-entrant, and unpredictable due to its 'First come, first serve' nature and legal untenability due to the Supreme Court judgement in the 2G case," the company said.
Among telecom operators, Vodafone Idea suggested allocating spectrum for space-based communication through auction only.
However, Airtel, OneWeb, Tata Group's Nelco, Indian Space Association (ISpA), Satcom Industry Association and other players have countered the argument of allocating spectrum through auction.
Airtel said that in the Presidential Reference to provide certain clarifications about the 2G judgement, the larger bench of the Apex Court has held that alienation of natural resources is a policy decision and there is no directive under the 2G judgement that natural resources can only be allocated through auctions.
ISpA said while auction is a common method used to allocate scarce resources, such as terrestrial spectrum but in the case of satellite spectrum, auction is neither a common method nor even a preferred one, and instead it is the administrative allocation that is a common method in case of satellite spectrum.
The industry body said that the satellite spectrum by nature is shared unlike terrestrial spectrum which is exclusive.
"Further, in case of auction, the winning bidder will still have to share the spectrum with other users. Hence, there is no motivation for the bidder to be the highest bidder, as they will not be able to use all of the spectrum that they purchase. It makes the entire proposition of auctioning satellite spectrum an unnecessary exercise, "ISpA said.
Highlighting the importance of satellite communications, SIA-India said the telecom service providers (TSPs) have miserably failed to meet the national broadband goals for the majority of the Indian population living in the rural and remote corners of the country for the last two to three decades.
It said that despite having sufficient resources and government support including USOF and many other incentives, the TSPs could not penetrate these far-flung areas, as their "sole motive was only profit maximization in the lucrative market".
"The satellite operators, with their inherent capabilities, are willingly extending their support to achieve the national broadband mission," SIA-India said.
SpaceX said that it continues to oppose an exclusionary auction design especially one designed for terrestrial assignment, but stands alone in its drive to find a resolution that helps expedite the rollout of space-based communications for Indians.
"SpaceX suggested an auction where bidders commit a percentage of annual revenue as a spectrum value fee" in lieu of upfront currency bids," SpaceX said.
Amazon's satcom arm Kupier Systems said that the auctioning spectrum for satellite-based services will impose an artificial restriction on existing and effective spectrum sharing mechanisms, result in an avoidable fragmentation of the available spectrum, and limit the number of operators.
"If satellite operators are not able to use large, contiguous blocks of spectrum, this will result in reduced incentive to invest in new satellite technologies and, consequently, limit innovation," Kupier Systems said.
Latest Business News