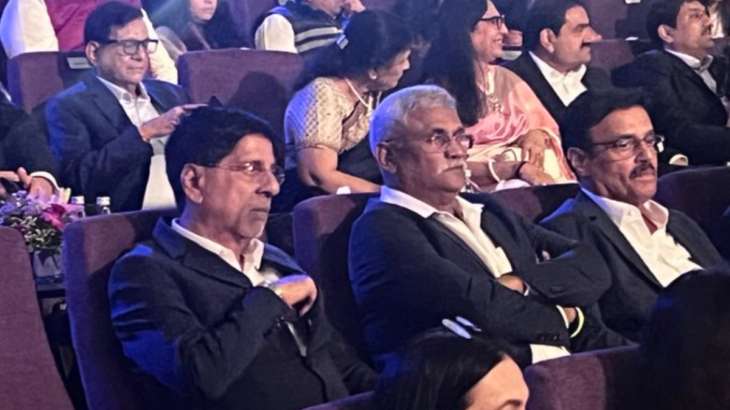 On the occasion of Adani Group Chairman, Gautam Adani's 61st birthday, the 1983 World Cup champions graced the inaugural edition of the Adani Day on Saturday.
Who is Gautam Adani?
Indian industrialist Gautam Adani, who was born on June 24, 1962, is the chairman and founder of the Adani Group. A Gujarati Jain family gave birth to Gautam Adani in Ahmedabad, Gujarat, India. He experienced childhood in a humble foundation and began his pioneering venture early in life. Adani graduated from Gujarat University with a bachelor's degree in commerce.
Gautam Adani established the Adani Group in 1988, a conglomerate with diverse interests in mining, infrastructure, power generation, ports, logistics, renewable energy, and power generation. Coal, agricultural products, and textiles were among the first commodities that the group traded and exported.
The Adani Group grew quickly under Gautam Adani's leadership, diversifying its operations across a variety of industries. The group established itself in mining, real estate, port management and logistics, renewable energy, power generation and transmission, and other fields.
Through the construction and management of numerous ports along India's coastline, Adani Group rose to prominence as one of the country's largest port operators. They significantly contributed to the development of Mundra Port in Gujarat into one of India's largest private sector ports.
Through the construction of thermal power plants, solar power projects, and transmission infrastructure all over the country, the Adani Group increased its presence in the power generation and transmission industry. They have also established themselves as a major player in the renewable energy industry.
The Adani Group's international expansion has also been managed by Gautam Adani. With a focus on energy, logistics, and coal mining, the group has entered partnerships and acquired assets in Australia, Indonesia, and other regions.
The Adani Group and Gautam Adani are actively involved in charitable endeavors and social initiatives. The group contributes to projects aimed at environmental sustainability, education, healthcare, and community development.
Gautam Adani has received praise and recognition for his contributions to the business community. He has been named one of the richest people in the world and has been recognised for his contributions to the Indian economy and successes as an entrepreneur.
The life of Gautam Adani exemplifies his entrepreneurial spirit, vision, and leadership skills. He has significantly contributed to the development of India's infrastructure landscape and the global expansion of the Adani Group through the Adani Group. He is now regarded as one of the most prominent figures in the Indian business community due to his success and charitable efforts.
Also Read | Adani Transmission to raise up to Rs 8,500 crore after it gets nod from shareholders
Also Read | Yoga instructor at Adani Group sets a new Guinness World Record
Latest Business News