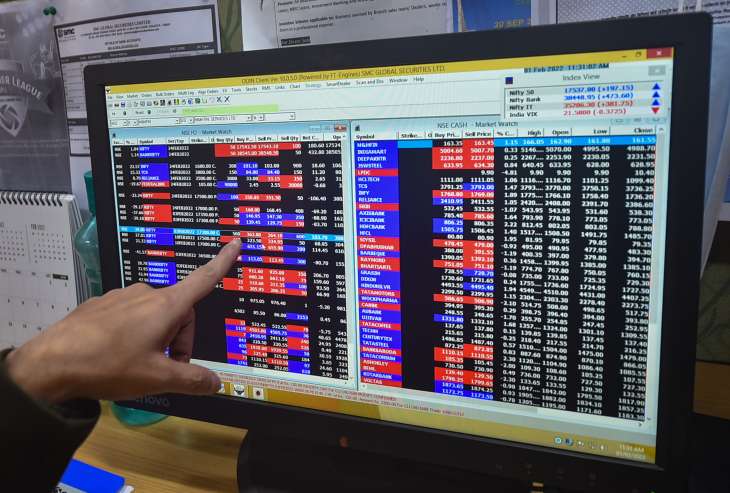 Asian shares fell Monday after a short-lived armed rebellion in Russia added to uncertainties over the war in Ukraine. Benchmarks declined in Tokyo, Sydney Hong Kong and Shanghai, but rose in Seoul. The rebellion by mercenary soldiers who briefly took over a Russian military headquarters on an ominous march toward Moscow was over. But the brief weakened President Vladimir Putin just as his forces were facing a fierce counteroffensive in Ukraine.
Yevgeny Prigozhin and his Wagner troops were some of Russia's most effective fighters in Ukraine. Their aborted takeover of the capital also left their fate uncertain. Japan's benchmark Nikkei 225 lost nearly 0.3 per cent to finish at 32,698.81. South Korea's Kospi rose 0.5 per cent to 2,582.20. Hong Kong's Hang Seng was down 0.2 per cent to 18,853.18, while the Shanghai Composite, reopening after a holiday, dropped 1.5 per cent to 3,150.62. Australia's S&P/ASX 200 shed 0.3 per cent to 7,078.70.
Wall Street marked its first losing week in the last six on Friday. The S&P 500 fell 0.8 per cent to 4,348.33, pulling back further from last week when it reached its highest level in more than a year. The Dow Jones Industrial Average dropped 0.6 per cent to 33,727.43 and the Nasdaq composite sank 1 per cent to 13,492.52.
"We have a slowing US economy, a slowing global economy, all with on-going extreme inflation and high and going higher interest rate levels. There is no bullish stock market scenario here," said Clifford Bennett, chief economist at ACY Securities.
High-interest rates in the United States have already dragged manufacturing and other industries into contraction, while also helping to cause several failures in the banking system that rattled confidence. Federal Reserve Chair Jerome Powell said last week that even though his central bank didn't raise rates last week, it could still push through a couple more hikes by the end of this year.
A preliminary report last week indicated the overall US economy continues to grow, even though manufacturing is shrinking and its output fell to a five-month low.
In energy trading, benchmark US crude gained 44 cents to USD 69.60 per barrel in electronic trading on the New York Mercantile Exchange. It fell 35 cents to USD 69.16 Friday. Brent crude, the international standard, added 55 cents to USD 74.40 a barrel.
In currency trading, the US dollar fell to 143.02 Japanese yen from 143.58 yen. The euro cost USD 1.0901, inching down from USD 1.0903. In the bond market, the yield on the 10-year Treasury fell Friday to 3.73 per cent from 3.79 per cent late Thursday. 
(With inputs from AP)
Also Read: New Power Tariff Rule: Consumers can save upto 20% in electricity bills | HERE is how
Latest Business News