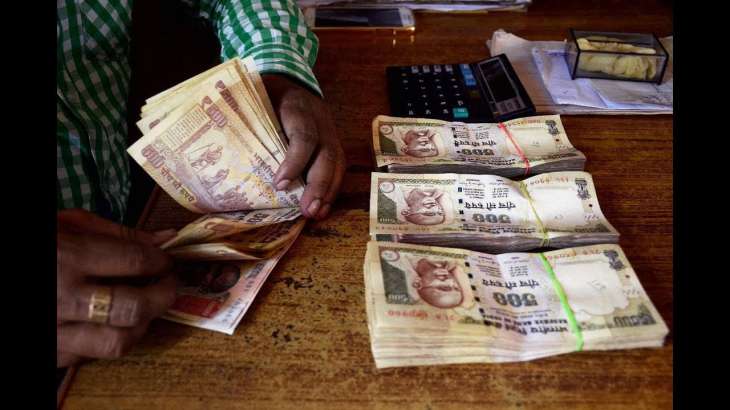 According to RBI data released on Tuesday, India's current account deficit (CAD) decreased to USD 1.3 billion, or 0.2% of GDP, during the January-March quarter of FY23. This was primarily attributable to a moderated trade deficit and a robust increase in service exports.
"India's CAD decreased to USD 1.3 billion (0.2 per cent of GDP) in Q4:2022-23 from USD 16.8 billion (2.0 per cent of GDP) in Q3:2022-231, and USD 13.4 billion (1.6 per cent of GDP) a year ago," the Reserve Bank stated.
A country's balance of payments can be accurately measured using CAD. The trade deficit decreased to USD 52.6 billion from USD 71.3 billion in the previous quarter, which was primarily responsible for the sequential decline in CAD in the fourth quarter of the previous fiscal year. Additionally, robust service exports contributed to the decrease in CAD.
According to the RBI, an increase in net earnings from computer services contributed to an increase in net service receipts, both sequentially and y-o-y.
The central bank reported that the balance of payments (BoP) foreign exchange reserves increased by $5.6 billion in the fourth quarter of fiscal year 2021–2022. Compared to the depletion of $16.0 billion in the previous quarter, this represented a significant improvement.
In any case, for the whole financial year 2022-2023, the ongoing record balance recorded a deficiency of 2% of Gross domestic product, showing a higher shortage compared with the 1.2 percent shortfall in the earlier year (2021-2022). The trade deficit, which increased to $265.3 billion from $189.5 billion the year before, was primarily to blame for this increase in the deficit.
Also Read | Monetary Policy Committee: 'Fight against inflation not over, job only half done,' says RBI Governor
Also Read | Two-thirds of Rs 2,000 notes returned within a month of withdrawal: RBI Guv Shaktikanta Das
Latest Business News