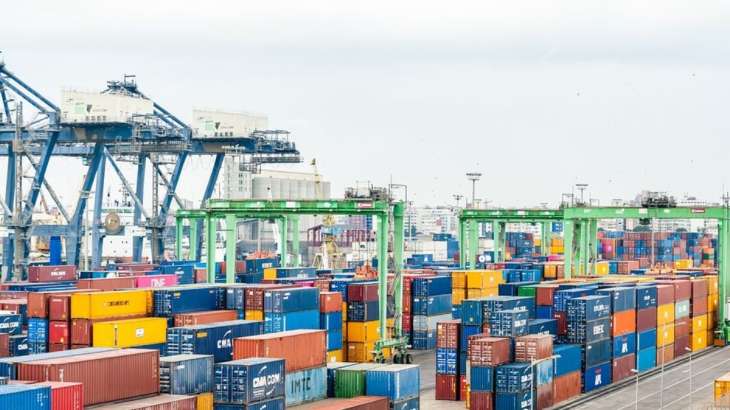 UK Investment Minister Lord Dominic Johnson has said that he's very optimistic about the Free Trade Agreement (FTA) with India adding that it's really important for both nations and it is for businesses on both sides to help drive the agenda.
Addressing a UK-India Infrastructure Summit hosted by the City of London Corporation as part of the India Global Forum UK-India Week, Johnson said he is "very optimistic" about an FTA even as he declined to put a timeframe to it.
India and the UK recently concluded their tenth round of FTA negotiations and an 11th round is set to begin in the next few weeks towards a comprehensive agreement expected to significantly enhance the bilateral trading relationship worth an estimated 34 billion pounds in 2022.
"I'm very optimistic about a free trade deal with India," said Johnson.
"It is hugely important for India if it wants to get the capital flows it needs to take itself to the next step, which is to become a global hyperpower economically. And it's very good for the UK if we're going to ensure that we've got the investment coming from India," he said.
The minister went on to make a clarion call for representatives of business and industry gathered at the summit to be more vocal about voicing their support for such an FTA.
"It's really important for businesses to express their support for such a deal because it's about allowing businesses to function more effectively with greater profits, wealth and security for the world," he said.
Describing the India-UK relationship as the "most symbiotic partnership", the minister also backed a City of London suggestion for a new UK-India Green Finance Partnership to promote greater two-way green investment flows.
"I truly believe India has reached escape velocity as an economy. And, I truly believe that the UK is literally India's best friend, and the best placed country to take advantage of what is such a mutually beneficial long-term financial partnership," he added.
Under the theme of "Financing a Sustainable Future", the summit highlighted the immense scope and potential for investment in sustainable infrastructure development in India, and London's expertise in meeting India's growing demand for green finance.
"The UK, particularly the City of London, has excellent capabilities in structuring and funnelling finance where it is needed. The UK has demonstrated technological capabilities while India is at the frontiers of innovation. Combining technology with financing would enhance the cooperation," said BVR Subrahmanyam, CEO of NITI Aayog.
"I would argue that your interests are best served in aligning with us in making sure that the transformation of India happens in a way that does not replicate any of the faults of the past," noted Vikram Doraiswami, the Indian High Commissioner to the UK.
The summit, which forms part of a six-day series of events running until Friday as part of UK-India Week, opened with a keynote address by the Lord Mayor of the City of London Nicholas Lyon.
"Sustainable infrastructure is critical for India's economic trajectory and to meet the needs of its fast-growing population, while fulfilling its ambition to reach net zero by 2070.

With strong government backing and unparalleled global expertise in sustainable finance and infrastructure financing solutions, the City of London and the UK can help India to access one of the largest and diversified global capital pools on the best possible terms," he said.
"As the fastest growing major economy in the world, and the most populous, India has huge aspirations and equally huge responsibilities. The rapid building of high quality sustainable physical and digital infrastructure will be critical to achieving India's growth trajectory, as well as balancing its net zero commitments," added Manoj Ladwa of India Global Forum, organisers of UK-India Week.
(With inputs from PTI)
READ MORE | 'Mini India': India inaugurates 'New Delhi Hall' at SCO Secretariat in Beijing
READ MORE | Election for 10 Rajya Sabha seats on July 24; Jaishankar among others in fray
Latest Business News