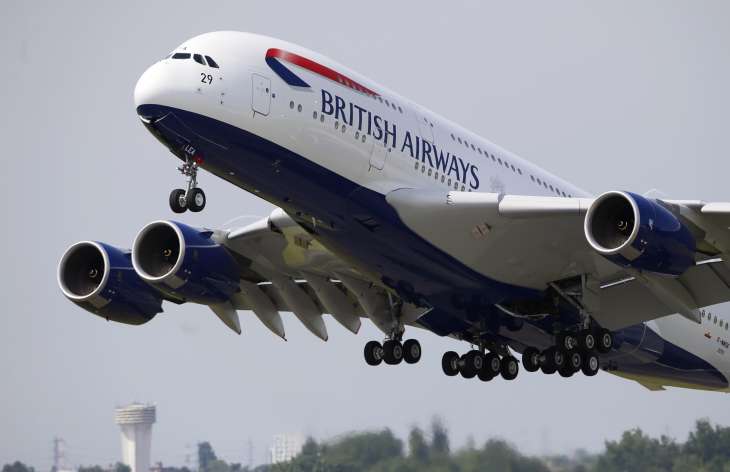 British Airways, which has been operational in India for nearly a century, is keen on increasing the flights to New Delhi and Mumbai considering the growth in air travel demand in the country, as it sees a 'headroom for expansion' as well as a more balanced demand growth post the coronavirus pandemic.
The airline has also officially opened its new centre in the country in which there are over 2,000 employees which also include 1,700 at the call centre.
British Airways Chairman and CEO Sean Doyle on Friday (June 30) said that the carrier is witnessing a more balanced growth in India, and has therefore increased its weekly flights to 56 compared to the pre-pandemic level, which earlier used to be 49 flights in a week.
There is a growth in air travel demand in India, and there is "headroom for expansion", he said, adding that the airline is rebuilding and modernising wherein India is an important part.
Doyle said the airline would like to expand flights to Delhi and Mumbai, which are subject to bilateral air service agreement. Currently, the carrier operates 56 weekly flights connecting five Indian cities — Delhi, Mumbai, Chennai, Bengaluru and Hyderabad. Out of the total, it operates 14 weekly flights to Delhi and 21 weekly flights to Mumbai.
"Mumbai and Delhi are subject to bilateral air service agreement. As demand grows, economy develops, it is very important that air services keep pace with that," he said.
The existing bilateral flying rights between India and the UK for Delhi and Mumbai is fully utilised. The two countries have a liberal air service agreement.
"Our network to the UK for Indian travellers is very significant. We have the biggest network to connect India with the US to serve 31 cities and also have extensive network in Canada," Doyle said.
'India becoming economic superpower'
Talking about the Indian market, he said that the country is becoming an economic superpower.
"India and the UK want to double their trade by 2030. We think our services will play a critical part of it. We have been enabling connectivity between the two countries for 99 years and as we want to grow, what that growth will look like we are still evaluating," he noted.
The British Airways chief mentioned about the growth potential and said that the airline flew to 20-21 cities in the US 15 years ago, which has now increased to 31 today.
"There is no reason why India shouldn't afford us that rate of both network expansion and may be increase frequencies we have in existing markets," he said.
Rising travel demand
In the Indian market, Doyle said there is strong connecting traffic and also mentioned about the growth of the Indian diaspora in the US as a factor for rising travel demand.
There are over 2,000 employees of British Airways in the country, the airline's Chief Customer Officer Calum Laming said, adding that it has a total global workforce of more than 35,000 people.
The airline has officially opened its new call centre CallBA in Gurugram.
It has 1,400 staff who provide support to customers from the US and Europe, through to Asia Pacific. In a release, British Airways said CallBA has doubled in size since 2019.
"British Airways has been flying to India since 1924, making it one of our longest-served and most valued destinations.
(With PTI inputs)
ALSO READ | British Airways attendant offers adult entertainment on flight, posts pictures; probe initiated
ALSO READ | British Airways plane forced to abort landing at Heathrow airport due to high winds | WATCH
Latest Business News