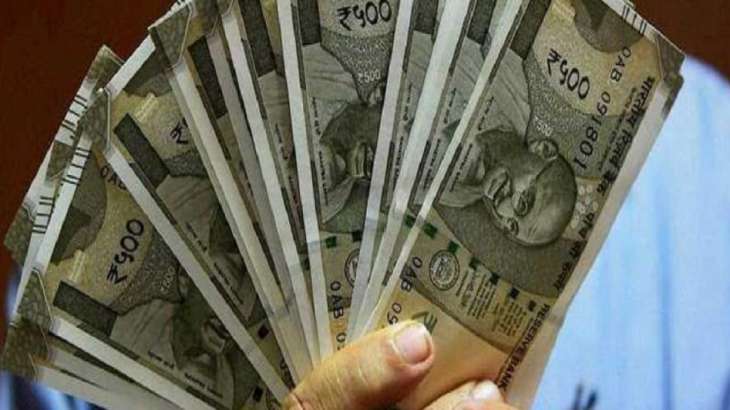 The central government's fiscal deficit stood at Rs 2.1 lakh crore or 11.8 percent of the full-year budget estimates at May-end 2023, according to official data. The fiscal deficit was 12.3 percent of 2022-23 BE a year ago.
A fiscal deficit is the difference between the total expenditure and revenue of the government. It is an indication of the total borrowings that are needed by the government. In actual terms, the deficit was Rs 2,10,287 crore at May-end 2023, as per the data of the Controller General of Accounts (CGA).
In the Union Budget, the government aimed to bring down the fiscal deficit during the current financial year 2023-24 to 5.9 percent of the gross domestic product (GDP). The deficit was 6.4 percent of the GDP in 2022-23 against the earlier estimate of 6.71 percent.
Unveiling the revenue-expenditure data of the Union government for the first two months of 2023-24, CGA said the net tax revenue was Rs 2.78 lakh crore or 11.9 percent of the BE. Its total expenditure was Rs 6.25 lakh crore or 13.9 percent of the estimates presented in the Union Budget for the current fiscal.
Commenting on the CGA data, Aditi Nayar, Chief Economist, Head – Research & Outreach, Icra said that while tax revenues reported a contraction of 9.6 percent, non-tax revenues surged by 173 percent, boosted by the RBI dividend, amidst a 4.3 percent decline in revenue expenditure, and a 56.7 percent YoY expansion in capex.
While fiscal concerns appear limited and the RBI's monetary policy committee seems unlikely to raise policy rates further in the immediate term, higher state government borrowings in the coming quarter could keep the 10-year G-sec yield in a range of 7.0-7.2 percent in the remainder of the first half of the fiscal, she added.
The CGA data showed Rs 1,18,280 crore has been transferred to states as devolution of share of taxes by the central government up to May 2023. Of the total expenditure incurred by the central government, Rs 4.58 lakh crore was on the revenue account and Rs 1.67 lakh crore on the capital account. Out of the total revenue expenditure, Rs 1.1 lakh crore was towards interest payments and Rs 55,316 crore on major subsidies.
As per the Budget, the fiscal deficit at March-end 2024 is estimated at Rs 17.86 lakh crore. The central government received Rs 4.15 lakh crore (15.3 per cent of corresponding BE 2023-24 of total receipts) up to May 2023.
ALSO READ | Centre's fiscal deficit for 2022-2023 narrows to 6.4 pc of GDP | DEETS inside
ALSO READ | Indian economy to surpass 7 per cent growth in Fiscal Year 2023: State Bank of India
Latest Business News