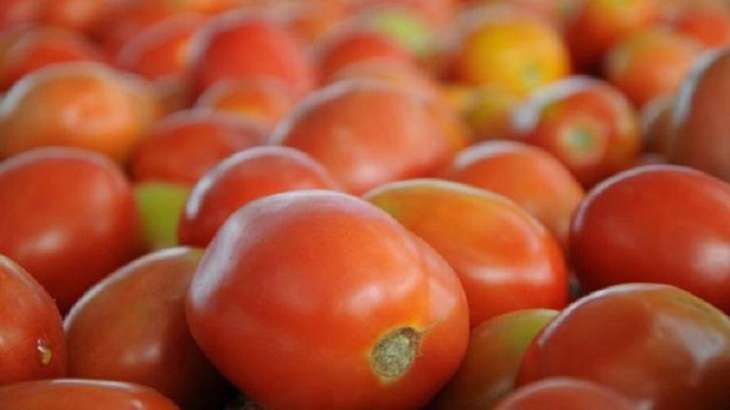 Tomato prices: Amid the rising tomato prices in the country, the government on Friday said that prices of the commodity are likely to normalise within a fortnight. According to Consumer Affairs Ministry Secretary Rohit Kumar Singh, the prices will start decreasing once crops from Sirmaur and Solan (Himachal Pradesh) start arriving.
Speaking to the media, he said that Tomato prices will start coming down in Delhi once the crops arrive from Himachal Pradesh. The secretary further said that by August, prices of tomatoes are expected to fully stabilise. He added that around this time of the year, prices of tomatoes always go up.
This year, due to poor weather conditions and supply issues, the prices have spiralled. Heavy rains in Himachal Pradesh and Uttarakhand have affected the tomato crop, Singh said.
According to official figures of the Consumer Affairs Department, retail prices of tomatoes hovered around Rs 60 to 70 per kg in Delhi, whereas in states like Uttar Pradesh, they have touched Rs 120 per kg.
Govt launches tomato grand challenge
The secretary further informed that the government has also launched a tomato grand challenge from today, where it has sought ideas from people on improving the preservation and storage of tomatoes and also to ensure its supply throughout the year.
Earlier a top government official said that the spurt in prices of tomatoes is a temporary seasonal phenomenon, and rates will cool down soon, as retail prices of the kitchen staple shot up to Rs 100 per kg in major cities. "It is a highly perishable commodity. Transportation gets affected in areas that received sudden rains. It is a temporary issue. Prices will cool down soon. It happens every year during this time," Consumer Affairs Secretary added. 
ALSO READ: Tomato prices on rage, cross Rs 100/kg-mark in Delhi, Bengaluru; TN govt announces relief
Supply to come from Himachal to Delhi soon
Stating that there is a seasonality in tomatoes, he said the data on tomato prices of the last five years shows that the rates have risen every year at this time. From Himachal Pradesh, the supply to Delhi will start coming in the next 10 days and prices will soften.
According to the data maintained by the Department of Consumer Affairs, the average price of tomato on an all-India basis is Rs 46 per kg on June 27. The modal price is Rs 50 per kg while the maximum price is Rs 122 per kg. Across four metros, the retail price of tomato in Delhi is Rs 60 per kg, Mumbai is Rs 42 per kg, Kolkata is Rs 75 per kg and Chennai is Rs 67 per kg.
(With inputs from agencies) 
Latest Business News