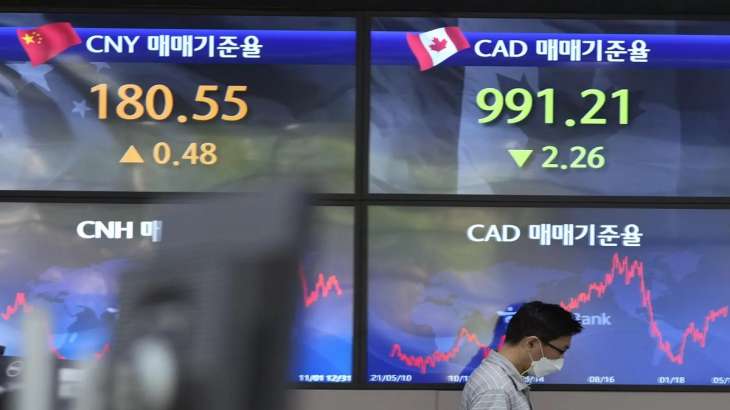 Stock markets: Asian shares got the week off to a slow start, with mixed trading Monday as China reported wholesale prices fell in June, amid other signs the economy is slowing. Benchmarks rose in Hong Kong, Shanghai and Mumbai but fell in Tokyo and Sydney. US futures and oil prices declined.
The decline in producer prices by 5.4 per cent in June from a 4.6 per cent drop in May suggests a further weakening of demand in many industries as activity in the world's second-largest economy slows and growth in the US and Europe also tapers off under a barrage of interest rate hikes meant to snuff out inflation.
China's economy slows down
China's economy has slowed faster than hoped after an initial surge in growth as the country bounced back from disruptions caused by the COVID-19 pandemic. Markets in China tend to react positively to signs of weakness in anticipation of possible stimulus measures that might make more money available for investing in shares.
Hong Kong's Hang Seng gained 0.8 per cent to 18,510.77 and the Shanghai Composite index edged 0.2 per cent higher to 3,202.06. Tokyo's Nikkei 225 slipped 0.8 per cent to 32,126.15, while the Kospi in Seoul shed 0.1 per cent to 2,525.85. Australia's S&P/ASX 200 declined 0.3 per cent to 7,018.30.
ALSO READ: Sensex, Nifty trade flat amid weak global trends; Indian Rupee falls 8 paise against US dollar
India's Sensex edged 0.2 per cent higher, while the SET in Bangkok was down 0.1 per cent.
As expected, US Treasury Secretary Janet Yellen wrapped up a fence-mending visit to Beijing with no major agreements or breakthroughs in strained ties.

But Yellen said relations were on a "surer footing," and the two sides would continue to talk despite disputes over many issues including access to advanced technologies, Chinese territorial ambitions and allegations of human rights abuses.
(With PTI inputs) 
Latest Business News