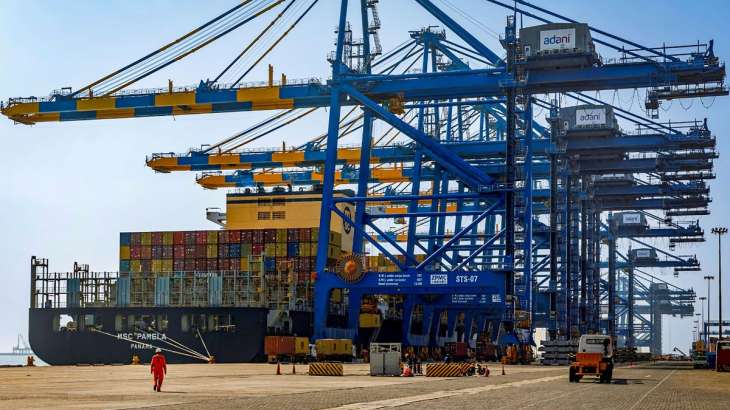 It's a major blow to Adani Total Gas Ltd as its application for a license to retail CNG to automobiles and piped gas to household kitchens in Noida has been rejected by the oil regulator Petroleum and Natural Gas Regulatory Board (PNGRB). The regulator in an order said that the company does not fulfill the requirements of the law and so its application is rejected.
Adani has been eyeing a city gas distribution (CGD) license for cities adjoining the national capital for nearly two decades now. A firm can retail CNG or piped natural gas in a city only if it is authorised by the regulator or had permission from the central government prior to the regulator coming into existence.
While Indraprastha Gas Ltd – the joint venture of state-owned firms – had been authorised for the National Capital Territory of Delhi, Adani has challenged IGL's claim for adjoining cities. PNGRB, which came into being in 2006, accepted city gas authorisations given to companies by the central government prior to its existence.
IGL, which had been retailing CNG in the NCT of Delhi since the late 1990s as per the orders of the Supreme Court and the union government, was given a city gas license. The firm also got the same for Noida in Uttar Pradesh citing an April 8, 2004 authorisation letter from the central government. IGL has been retailing CNG to automobiles and piped natural gas to household kitchens and industries in Noida for over one-and-a-half decades now.
Adani Energy Ltd (AEL), which later began Adani Total Gas Ltd (ATGL) after French energy giant TotalEnergies took a stake in the company, on June 25, 2008, claimed authorisation for the development of a city or local natural gas distribution network (CGD network) for the geographical area (GA) of Noida.
The regulator could not process the application at the time of its submission and the issue of authorisation for Noida went to Supreme Court. The apex court in September last year disposed of a petition saying the regulator was free to proceed in deciding on the dispute. Thereafter, PNGRB began processing the Adani application. It rejected Adani's application with two out of the three adjudicating members voting for that. A third member, Ajit Kumar Pande, Member (Legal), opined that it was not prudent for PNGRB to pass an order as the case was sub-judice since Adani had filed an application with appellate tribunal APTEL.
(with inputs from PTI)
Latest Business News