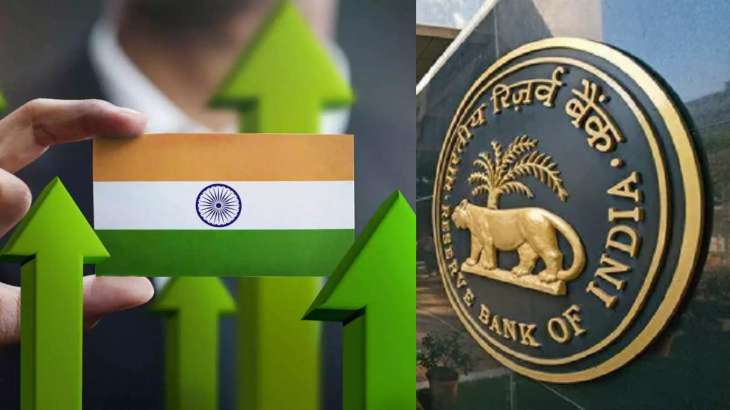 In an article published in its July bulletin, the Reserve Bank of India said that India could become a developed country by 2047 with an average annual real Gross Domestic Product (GDP) growth of 7.6 per cent over the next 25 years. Given the state of the infrastructure, capital stocks, and skill sets of people, the task, however, might not be easy, said the article titled 'India @ 100'. 
The Reserve Bank's inputs hold importance Prime Minister Narendra Modi had laid down a vision for the next 25 years to become a developed nation by 2047, while addressing the nation on August 15, 2022 — the 75th year of India's independence. The article, authored by Harendra Behera, Dhanya V, Kunal Priyadarshi and Sapna Goel, said that India's real GDP needs to grow at 7.6 per cent annually over the next 25 years to achieve the per capita income level to become a developed economy.  The authors are from the RBI's Department of Economic and Policy Research.
The central bank also declared that the opinions expressed in the article are those of the authors and do not represent its views. Notably, India achieved growth of 7.2 per cent in 2022–2023. The GDP growth forecast for the current fiscal year by the RBI is 6.5 per cent. According to the authors, the article offers a general road map that will allow India to achieve economic development by 2047–2048.
 Agriculture and services activity have greater role to play
"India must rebalance its economic structure by strengthening its industrial sector so that its share in GDP rises from the current level of 25.6 per cent to 35 per cent by 2047-48. Agriculture and services activity would have to grow at 4.9 per cent and 13 per cent per annum, respectively, in the coming 25 years with their sectoral shares in GDP at 5 per cent and 60 per cent, respectively, in 2047-48," the article said.
It also said that to become a developed country by 2047, India's per capita GDP needs to rise by 8.8 times from the current level. In other words, the current per capita GDP of USD 2,500 needs to rise to USD 22,000.
"This article explores the potential drivers of growth over the next 25 years and the challenges that may crop up necessitating timely and targeted policy responses to tackle them effectively," it said. Further, the article said the sustainable path to development requires investment in physical capital and comprehensive reforms across sectors covering education, infrastructure, healthcare and technology to raise productivity. 
ALSO READ: 10 ITR filing mistakes to avoid. Check all details here
Transformation needs collaboration on large scale
Collaboration between the government, private sector, civil society and citizens is essential for driving this transformation. No unique criterion is used to define a country as a 'developed' one. The World Bank classifies countries as low-income, lower-middle-income, upper-middle income and high-income based on Per Capita Income (PCI).
As per World Bank classification, a country with a per capita income of USD 13,205 or more in 2022-23 is classified as a high-income country. The International Monetary Fund (IMF) classifies countries into two major groups: Advanced Economies (AEs) and Emerging Market and Developing Economies (EMDEs). This is based on three criteria — per capita gross domestic product, export diversification and global financial integration.
According to the article, achieving high growth over a long time is not a rarity in economic history and that episodes of sustained high growth phases are more recent and highlight the importance of technology and globalised markets in sustaining high growth. "It may be stated that India must surpass its preceding record to achieve the nominal per capita GDP of 9.1 per cent growth target," it said.
ALSO READ: India's growth momentum likely to be sustained in 2023-24: RBI
What are the challenges ahead? 
On the challenges, the authors said India's path to a developed nation by 2047 would crucially depend on developing both physical and human capital. "India could become a developed country by 2047 with an average annual real GDP growth of 7.6 per cent sustained over the next 25 years," the article said.
The analysis presented in the article shows it is feasible that India could become a developed country by 2047, powered by the growth augmenting impact of policy focus on structural reforms, investments, logistics and digitalisation of the economy, upskilling the labour force, and sectoral policy initiatives covering manufacturing, exports, tourism, education, and health. India needs to follow a multi-pronged approach for engaging the large pool of labour force productively and harnessing growth opportunities in knowledge-oriented sectors, it added.
(With PTI inputs) 
Latest Business News