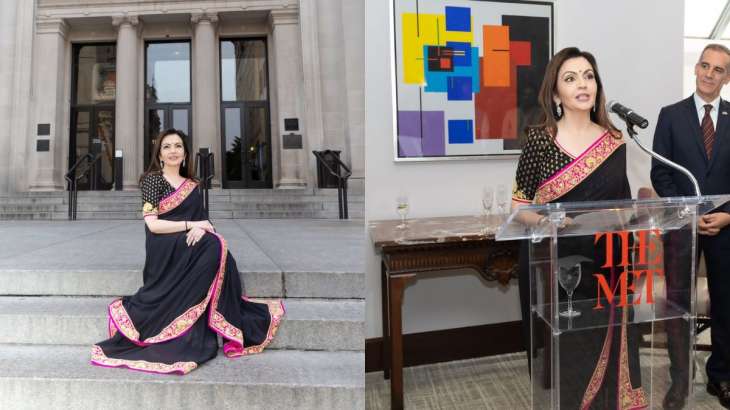 Reliance Foundation Chairperson Nita Ambani marked her presence at an event in New York and praised India for having rich culture. Her foundation was supporting an art exhibit titled "The Tree and the Serpent" at The Metropolitan Museum of Art. During her address, she said that India's rich culture is attracting people from around the world.
Talking about the event, she said, "I come from India, the land of the Buddha, and it is a huge honour for me to support 'Tree & Serpent' through Reliance Foundation's partnership with The Met. This historic exhibition traces the origins of early Buddhist art from 2nd century BC to 4th century AD, with over 125 objects from ancient India. With the 'Tree & Serpent,' we take immense pride in showcasing the deep-rooted connection between Buddhism and India." 
"The teachings of Buddha are entwined with Indian ethos and continue to shape global thought. I hope people from around the world come and enjoy this one-of-a-kind experience. We remain committed to bringing the best of India to the world, and the best of the world to India," Nita Ambani added. 
A special preview of Tree and Serpent was attended by Mrs. Nita Ambani and hosted by Max Hollein, The Met's Marina Kellen French Director, saw a number of esteemed personalities from the art world and beyond congregate, including, Indian Ambassador 
to the United States, Taranjit Singh Sandhu, The US Ambassador to India, Eric Garcetti, and the Met's Florence and Herbert Irving Curator of South and Southeast Asian, and curator of Tree & Serpent, John Guy.
Latest Business News