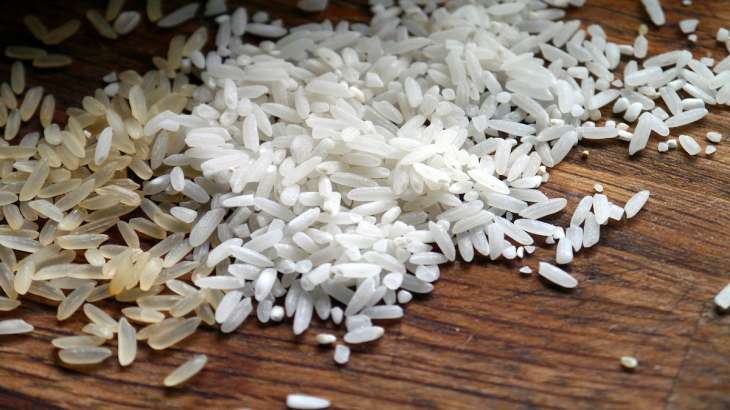 The central government today (July 20) amended the rice export norms putting the non-basmati white rice in prohibited category. The export policy relating to non-basmati white rice (Semi-milled or wholly milled rice, whether or not polished or glazed: Other) has been revised from free to prohibited and it has come into force immediately, a Directorate General of Foreign Trade (DGFT) notification said.
However, Directorate General of Foreign Trade said exports of such variety of rice will be permitted under certain conditions where loading "has commenced before the issue of notification and where the shipping bill is filed and vessels have already berthed or arrived and anchored in Indian ports and their rotation number has been allocated before this notification".
The approval of loading in such vessels will be issued only after confirmation by the concerned port authorities regarding anchoring/berthing of the ship for loading of Non-basmati rice prior to the Notification.
Also, export will be allowed on the basis of permission granted by the government to other countries to meet their food security needs and based on the request of their government.
West African country Benin is one of the major importers of non-basmati rice from India. Other destination countries are Nepal, Bangladesh, China, Cote D' Ivoire, Togo, Senegal, Guinea, Vietnam, Djibouti, Madagascar, Cameroon Somalia, Malaysia, Liberia, and UAE.
India in September 2022 banned the exports of broken rice and imposed a 20 per cent duty on exports of non-Basmati rice, except for parboiled rice amid concerns about overestimated low production due to a fall in area under the paddy crop. It later lifted the ban in November.
(With ANI inputs) 
ALSO READ: First time in India, FSSAI notifies comprehensive regulatory standards for Basmati Rice
ALSO READ: Galaxy Basmati Rice: India's leading Rice Brand is Now Available on Amazon and Flipkart
Latest Business News