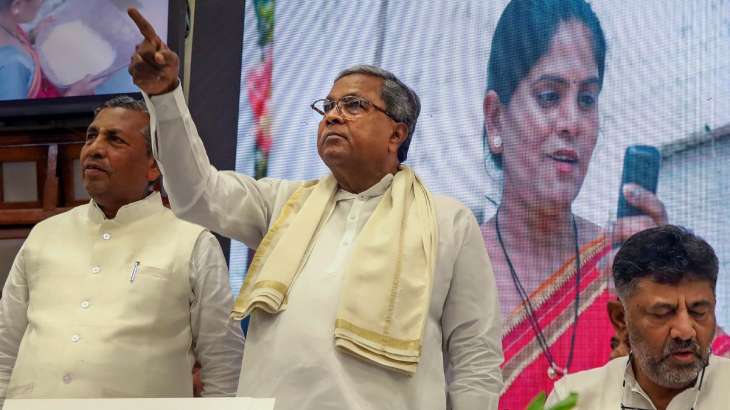 Karnataka Chief Minister Siddaramaiah on Saturday announced that his government will come up with a new and progressive Industrial Policy in the state. He further asserted that this will be discussed with industrialists and exporters. CM Siddaramaiah made the announcement at an event organised to present the 'State Export Excellence Awards' organised by the Department of Commerce and Industry and the Visvesvaraya Trade Promotion Centre (VTPC). 
"In the past, the industrial policy implemented by our government was appreciated by the industry fraternity. It was known to be the most progressive industrial policy. Our government will shortly discuss with industrialists and the exporters to bring out a new and progressive industrial policy," Siddaramaiah said.
High priority to the promotion of industries
Stating that his government gives high priority to the promotion of industries, he said generation of employment is possible only with rapid industrialisation. "Industrial development promotes employment and economic development. Economic development subsequently improves the GDP and better law and order in the country. These factors lead to investments," he explained.
Deputy Chief Minister D K Shivakumar said Bengaluru is known as a knowledge, IT, cultural and educational hub. The city has the best-in-class educational institutions here and are at the level of competing with the world. "We are also the number 1 choice when it comes to investments. This is a matter of pride for all of us," he said. The government will encourage industrialisation in tier 2-3 cities of the state to make sure everything does not become Bengaluru centric, and it is also committed to providing all support to investors, including exporters, he assured.
Noting that the government will strive to have the best single window clearance in the country, Minister of Large and Medium Industries M B Patil said with the 'Ease of Doing Business', the state has the most industry-friendly environment. "Vision groups will be formed in selected seven sectors to promote the growth of industries. Supporting and encouraging MSMES is the social responsibility of this government. We will be working with Tata Technology to empower MSMEs," he said.
Export Preparedness Index
The Export Preparedness Index (EPI) ranking by NITI Aayog for Year 2022 has ranked Karnataka as the No.1 State in the country in two parameters namely Policy Pillar and Business EcoSystem Pillar. NITI Aayog's Ranking of States was announced on July 17, 2023. "It is a matter of pride that Karnataka has secured the status of 'Achiever' in the 'Leads Ranking' of the NITI Aayog for the logistics sector in 2022 considering the good infrastructure, good connectivity network and transparent ecosystem," he added.
(with inputs from PTI)
Latest Business News