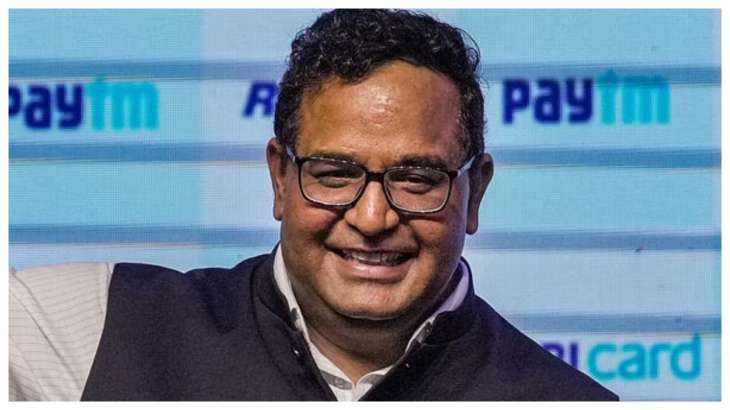 Fintech firm One97 Communications, which operates under the Paytm brand, expects to generate free cash flow by the end of this year, a top company official said on Saturday. Paytm founder and CEO Vijay Shekhar Sharma, in an earnings call, said that growth for the company in the June 2023 quarter came on account of expansion in payments, financial services and commerce business.
"We are on our committed guidelines of becoming free cash flow positive by the year-end," Sharma said. Paytm has reported a narrowing of loss to Rs 358.4 crore in the first quarter ended June 30, 2023. The company had posted a loss of Rs 645.4 crore in the same period a year ago.
Its revenue from operations increased by 39.4 per cent to Rs 2,341.6 crore during the reported quarter from Rs 1,679.6 crore in the June 2022 quarter. The company said its merchant payments volume (GMV) grew 37 per cent year-on-year to Rs 4.05 lakh crore in the April-June quarter of FY 2023-24.
Sharing an update on the RBI's bar on the onboarding of new customers by Paytm Payments Bank, Sharma said it has submitted a compliance report to the banking regulator, and the same is under review.
He said that approval from the Reserve Bank of India has taken longer than it was anticipated but it is expected to come soon.
During the financial year (FY) 2022, the RBI directed the Paytm Payments Bank (PPBL) to stop the onboarding of new customers with effect from March 1, 2022. In FY2023, the apex bank appointed an external auditor to conduct a comprehensive systems audit of the PPBL.
On October 21, 2022, PPBL received the final report thereof from the RBI, outlining the need for continued strengthening of IT outsourcing processes and operational risk management, including KYC etc at the Bank.
Latest Business News