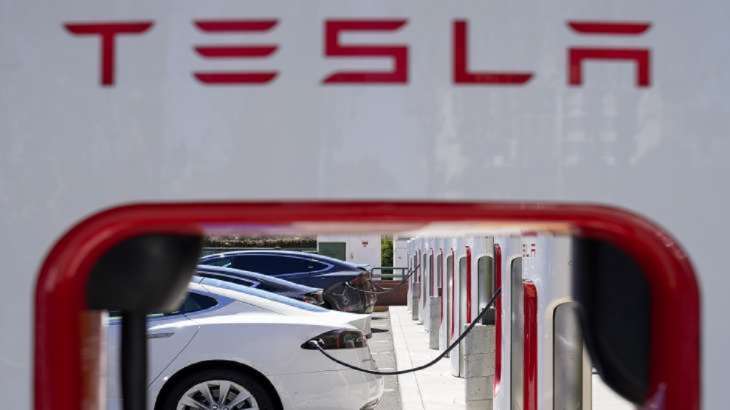 The government so far is not looking to frame a separate policy for providing incentives to US-based electric car maker Tesla, and the company can apply to avail support measures under existing schemes like PLI for auto and advanced chemistry cells, a government official has said.
The government has already rolled out the production-linked incentives schemes (PLI) for advanced chemistry cell (ACC) battery storage with an outlay of Rs 18,100 crore and Rs 26,058 crore PLI scheme for auto, auto-components and drone industries.
"We have told Tesla that the policies, which are already there for all, they can also apply under that PLI. They are welcome. Generally, the policy will be the same for all. For a single company, the government may not like to make separate policies. So far, there is no plan to give special treatment," the official said.
Representatives of Tesla's biggest supplier of batteries Panasonic have met "us and they have stated that they want to make batteries. We have suggested them to apply under PLI ACC batteries", the official added.
The government last week announced the re-bidding of production-linked incentives for 20 GWh advanced chemistry cell manufacturing.
The Ministry of Heavy Industries is holding a stakeholder consultation with industry representatives on July 24 for their inputs and suggestions before the start of the re-bidding process of the remaining 20 GWh capacity.
The representatives of Tesla visited the country last month to meet officials of various ministries, including the Commerce and Industry Ministry.
In 2021, the US-based electric car maker demanded a reduction in import duties on electric vehicles (EVs) in India.
At present, cars imported as completely built units (CBUs) attract customs duty ranging from 60 per cent to 100 per cent, depending on engine size and cost, insurance and freight (CIF) value less or above USD 40,000.
The world's largest electric car producer Tesla Inc's chief Elon Musk met Prime Minister Narendra Modi last month in New York.
Musk, after meeting the Prime Minister, said he plans to visit India in 2024.
"I am confident that Tesla will be in India, and we will do so as soon as humanly possible," Musk had said after that meeting.
"We don't want to jump the gun on an announcement, but I think it's quite likely that it will be a significant investment, a relationship with India," Musk had said.
India, the world's third-largest energy consumer, is pitching as an alternate destination for investment for US companies to capitalise on the growing chill between Beijing and Washington.
ALSO READ | Adani's USD 1.1 bn copper project to start operations from March 2024
Latest Business News