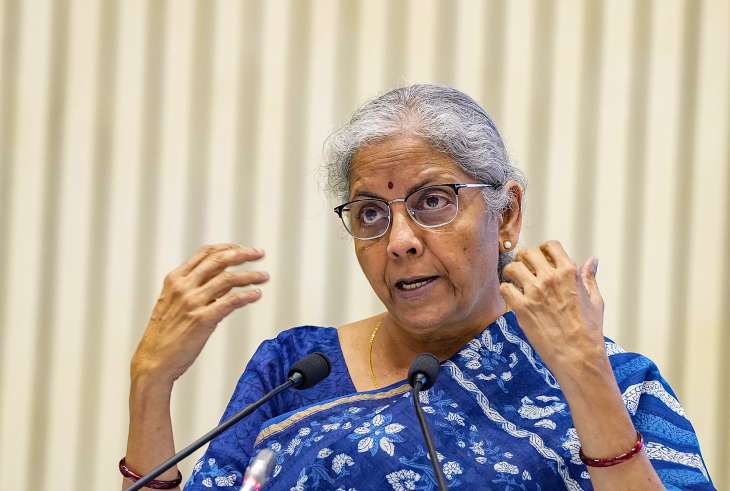 Finance Minister Nirmala Sitharaman on Monday addressed the 164th Income Tax Day event in Delhi. While addressing the public event, she asserted in the last three, or four years, to the credit of the Central Board of Direct Taxation (CBDT), tax rates did not go up, but revenue is steadily going up. 
"Evasion is being controlled…Prime Minister Narendra Modi has been absolutely keen that technology is the answer to many problems that we face..," she added.
As the prime minister's statement said that unless we get into technology, the three points- transparency, objectivity and being taxpayer friendly will never be achieved, Sitharaman asserted.
Over 5.16 cr declared zero tax liability: Sitharaman in Lok Sabha
Earlier while speaking in the Lok Sabha today, the finance minister said number of entities, including individuals, who filed income tax returns increased by 6.18 per cent in 2022-23 to over 7.40 crore, of which about 5.16 crore declared zero tax liability.
"There has been a 6.18 per cent increase in the number of persons filing Income Tax Returns in F.Y. 2022-23 as compared to persons in F.Y. 2021-22," she said.
Over 7.40 crore ITRs were filed in 2022-23, of which over 5.16 crore had zero tax liability. Similarly, for 2021-22 fiscal, over 6.94 crore ITRs were filed, of which over 5.05 crore had zero tax liability. Over 6.72 crore and 6.
47 crore ITRs were filed in 2020-21 and 2019-20 fiscal years. Of this, over 4.84 crore and 2.90 crore assessees had zero tax liability. The Government has taken several steps, like expansion of the scope of TDS/TCS, simplification of personal I-T, prefiling of ITRs, updated returns, new form 26AS and non-filers monitoring system, which has helped in adding taxpayers. "E-mails and SMS reminders are issued to taxpayers to file their ITRs and pay their due taxes," Sitharaman said, adding the tax department is also undertaking publicity campaigns to raise awareness about filing tax returns. 
Latest Business News