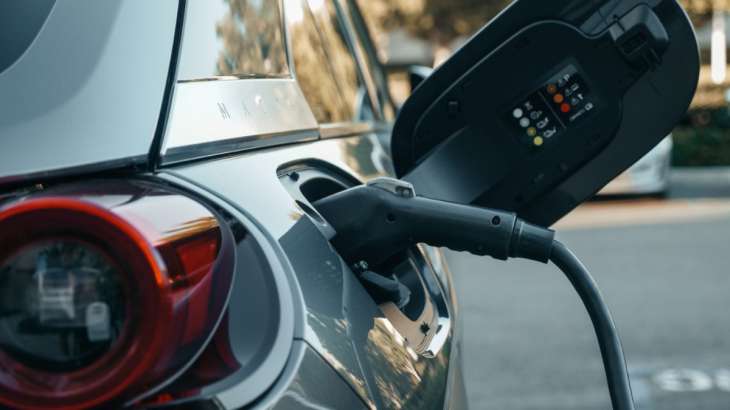 Amid the rising demand for electric vehicle (EV) batteries, clean energy solutions provider Servotech Power Systems has announced to set up a wholly-owned subsidiary. It will mainly be engaged in the business of manufacturing and trading of batteries. The name of the subsidiary is Techbec Green Energy Private Limited.
Notably, one of the most essential ingredient in EVs is the battery. Several leading players in the sector have been facing supply shortage as demand has jumped for EVs amid the rise in adoption of EVs, aided by government's push.
A leading EV charger maker, Servotech Power Systems will hold 99.99 per cent stake in the newly incorporated subsidiary.
Charging an EV requires understanding of multiple factors like charging time and rate, charging standard and the capacity of chargers while planning to charge a vehicle. When it comes to EV charging, it is also important to note that not all vehicle categories have similar dependence on charging infra.
Therefore, the role of batteries becomes crucial in powering the vehicles. It is worth mentioning here that vehicle users across the world are concerned about the range that EVs can deliver, their use in long-distance travel, and the long time needed for charging an EV.
The issue can be resolved by developing a reliable and widespread charging infra. Although India is still at the nascent stage in the EV adoption, the country has significant room for the development of charging infra which requires a special focus from the industry stakeholders and government for large-scale deployment.
According to a PTI report, Servotech Power Systems had last week posted its consolidated net profit to Rs 4.10 crore in the June quarter, boosted by higher revenues. It had posted a net profit of Rs 35 lakh in the corresponding period last year, the company said in a NSE filing.
The company's total revenue more than doubled to Rs 79.81 crore from Rs 32.06 crore in the year-ago quarter.
Servotech Power Systems is a leading manufacturer of solar, EV chargers, power-backup and other smart power solutions.
Latest Business News