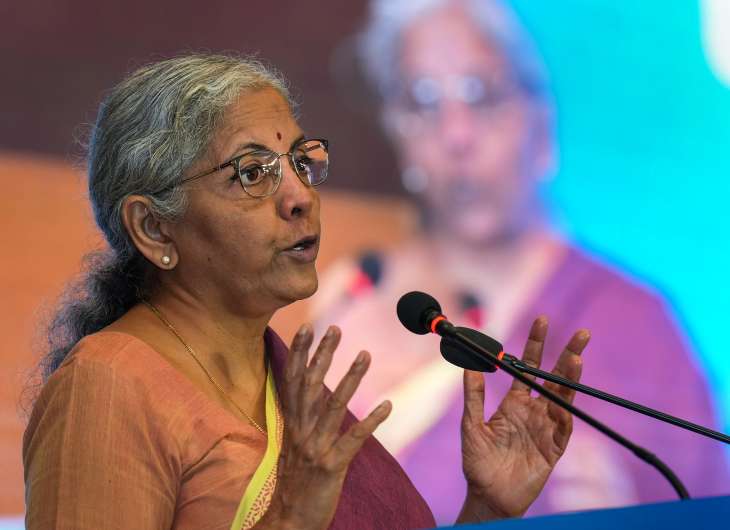 Union Finance Minister Nirmala Sitharaman on Friday said Indian companies can now go in for direct listing on foreign exchanges and on the International Financial Services Centre (IFSC) bourse in Ahmedabad. "A direct listing of securities by domestic companies will now be permissible in foreign jurisdictions. I'm also pleased to announce that the government has taken a decision to enable the direct listing of listed and unlisted companies on the IFSC exchange. So, this is a major step forward. This will facilitate access to global capital and better valuation," Sitharmanan said.
The Finance Minister was speaking at an event to launch AMC Repo Clearing and a corporate debt market development fund to help deepen the corporate bond market in Mumbai.
The decision will enable domestic companies to access foreign funds by listing their shares on various exchanges overseas. A proposal regarding this was first floated as part of the liquidity package announced during the pandemic in May 2020.
She also advocated for a regulatory effect assessment so that regulated companies, in particular, and markets in general, may better comprehend the consequences of their decisions.
She also asked financial market regulators to focus on the quality, proportionality and effectiveness of their decisions so that companies find further ease in doing their business. Urging large municipal bodies to tap the debt market for their funding needs, Sitharaman said the government has been and will continue to incentivise cities to improve their credit ratings so that they get better pricing for their bonds.
(With PTI inputs)
Latest Business News