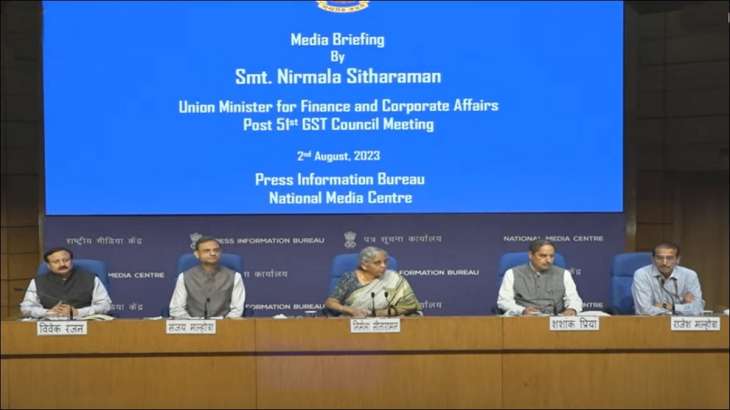 Union Finance Minister Nirmala Sitharaman on Wednesday said that a 28 per cent tax on online gaming will come into effect from October 1, 2023. She said that the decision to levy the stipulated tax on the full face value of bets placed on online games will be implemented from October 1 despite calls from states like Goa and Delhi. 
After the panel meeting on Wednesday, Sitharaman said that the GST Council — the highest decision-making body of the new indirect tax regime, discussed the language of amendments that will be required to enable taxing online gambling.
Panel discusses tax legislation amendments
In the last meeting, the panel had determined to collect a 28 per cent GST on the full face value of bets placed, and the meeting on Wednesday was to discuss the tax legislation amendments that would be required to execute it.
Sitharaman said Delhi's finance minister opposed the levy of the tax on online gaming while Goa and Sikkim wanted the levy on Gross Gaming Revenue (GGR) and not on face value. She, however, said other states ranging from Karnataka to Gujarat, Maharashtra and Uttar Pradesh wanted the decision taken at the last meeting to be implemented.
ALSO READ: Union finance ministry launches 'Vivad se Vishwas' scheme to settle pending contractual disputes | DETAILS
Review of tax after six months of implementation
The new levy, after required changes are made in the central and state laws, is likely to come into effect from October 1, she said. There would be a review of the levy after six months of its implementation, she added.
(With PTI inputs) 
Latest Business News