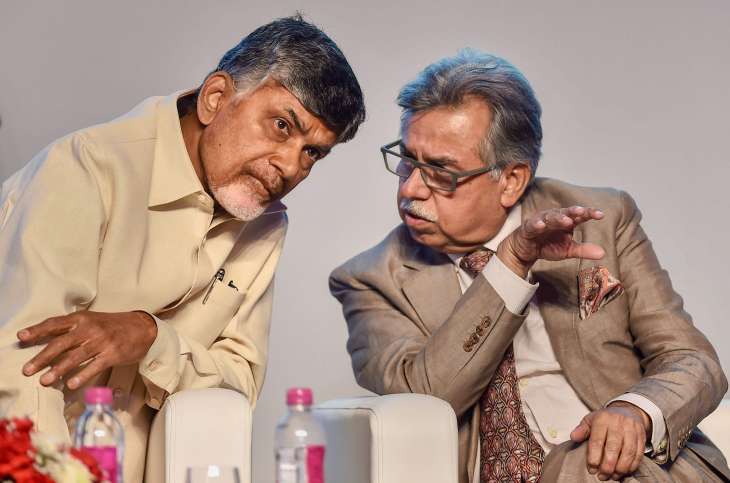 Foreign and Indian currencies and gold and diamond jewellery worth about Rs 25 crore apart from "incriminating" documents were seized after raids on Hero MotoCorp executive chairperson Pawan Kant Munjal and some others, the Enforcement Directorate said on Wednesday. The federal agency raided the residence and offices of the 69-year-old billionaire businessman, the promoter of India's largest two-wheeler automobiles manufacturer, in Delhi and neighbouring Gurugram apart from that of some other entities on Tuesday as part of a money laundering investigation against them. It did not elaborate on the exact amount of seizure made from each of those raids.
While the automobile company did not offer an immediate comment, it had said on Tuesday that they were "extending all cooperation" to the ED. Foreign and Indian currencies and gold and diamond jewellery (including foreign origin gold) worth about Rs 25 crore apart from "incriminating" documents, hard disks and mobiles were seized from the residential and business premises of Munjal, Hemant Dahiya, K R Raman, Hero MotoCorp Limited and Hero Fincorp Limited, the agency said.
The ED case, registered under various sections of the Prevention of Money Laundering Act (PMLA), stems from a charge sheet of the Directorate of Revenue Intelligence (DRI), an investigation arm of the Central Board of Indirect Taxes and Customs (CBIC), filed before a Delhi Court under section 135 of the Customs Act (evasion of duty or prohibitions). The DRI prosecution complaint was filed on charges of "carrying, attempting to export and illicit export of prohibited items i.e. foreign currency" against P K Munjal, a third party service provider company called SEMPL and individuals identified as Amit Bali, Hemant Dahiya, K R Raman and some others.
The ED said Salt Experience and Management Pvt. Ltd. (SEMPL) "illegally exported foreign currency equivalent to about Rs 54 crore to various countries during the period 2014-2015 to 2018-2019 which was ultimately used for personal expenses of P K Munjal." SEMPL, it alleged, got issued foreign exchange to the tune of about Rs 14 crore in the name of its officials/employees like Hemant Dahiya, Mudit Aggarwal, Amit Makker, Gautam Kumar, Vikram Bajaj and Ketan Kakkar over and above the annual permissible limit of USD 2,50,000 in various financial years.
SEMPL has also drawn foreign exchange/travel forex card in huge amount in the name of other employees who didn't even travel abroad, it said. "Investigation found that one of the key associate of P K Munjal managed to illegally export approximately Rs 40 crore worth of foreign currency for meeting the expenses of P K Munjal during his personal or business foreign trips," it claimed. Hero MotoCorp became the world's largest two-wheeler manufacturer in 2001 in terms of unit volume sales in a calendar year and has maintained the title for the past 20 consecutive years.
The company has its presence across 40 countries in Asia, Africa, and South and Central America. Hero MotoCorp said on its official website that "over the past 10 years, the company has rapidly expanded its capacity, geographic footprint, customer touch points and R&D capabilities to emerge as a truly global brand." The automobile giant and Munjal were also raided by the Income Tax Department in March last year as part of a tax evasion investigation.
The Central Board of Direct Taxes, the administrative authority for the I-T department, had then said that during these searches, the taxman found alleged illegal business expenses of over Rs 800 crore and records showing that Rs 60 crore worth "unaccounted" cash used to purchase land in Delhi and the role of some shell (dubious) companies. The automobile company had then said in a regulatory filing that it was a "law-abiding corporate, with robust internal financial controls" and its "financial statements are duly audited".
ALSO READ | Money laundering probe: ED conducts raids against Hero Motocorp Chairman Pawan Munjal
Latest Business News