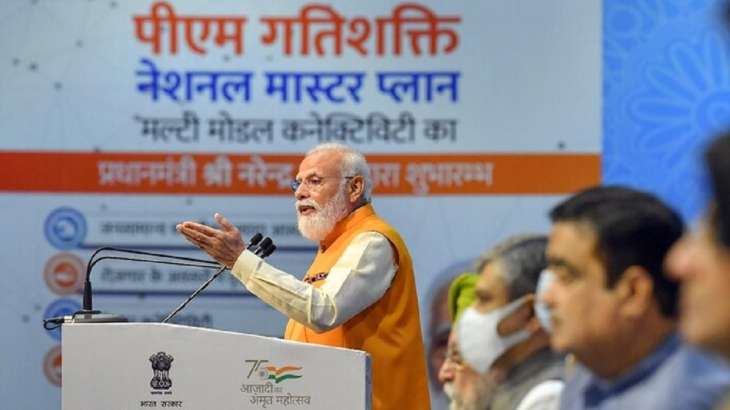 The Union Government has advised public servants in states to use PM Gati Shakti approach for planning modern infrastructure specially in districts. The approach and use of PM Gati Shakti was discussed during a web-based seminar hosted by the Department for Promotion of Industry and Internal Trade (DPIIT) on August 4.
Secretary, DPIIT, Rajesh Kumar Singh laid emphasis on the crucial need for the administrators and public servants to understand the concept and uses of PM Gati Shakti approach in building world-class infrastructure for the country.
More than 250 participants with senior most officers from 27 Central Training Institutes (CTIs) and about 34 State Administrative Training Institutes (ATIs)  participated in the webinar.
"Detail Route Survey done by the Ministry of Petroleum and Natural Gas used to take 6-9 months to prepare 46 reports. However, with the NMP through electronic Detailed Route Survey (eDRS), the reports are now created in a few hours, with a digital clip, making the process simpler and faster," it said.
It added that the Ministry of Petroleum and Natural Gas planned alignments of 5 pipelines under the North-East Gas Grid (NEGG) which resulted in reducing the overall length of 42 km, leading to a cost saving of Rs 169 crore.
The PM Gati Shakti – National Master Plan (NMP) for multi-modal connectivity is a digital platform which seeks to ensure integrated planning and coordinated implementation of infrastructure connectivity projects across the country.
(With PTI inputs)
ALSO READ: PM Gati Shakti programme: Govt nod to policy on long-term leasing of railway land
Latest Business News