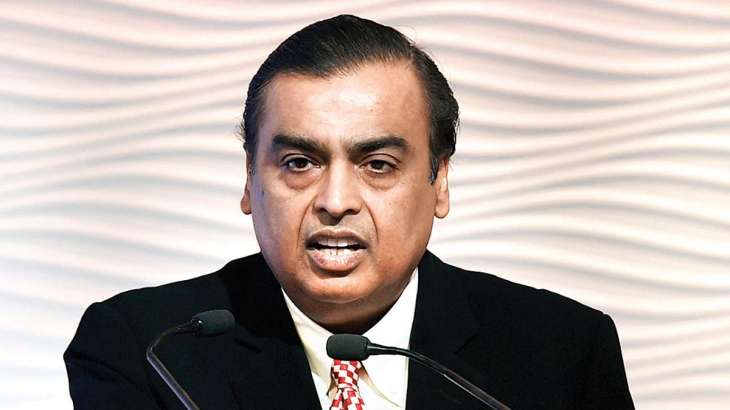 Reliance Industries Ltd has sought shareholders' nod to give Mukesh Ambani another five years as the Chairman and Managing Director of the company extending his tenure until 2029. During this period, Ambani has chosen not to receive any salary.
Ambani (66) will surpass the company law's mandated age limit of 70 years for the chief executive of the company. Therefore, his appointment beyond that age requires a special resolution by the shareholders to be approved. In a special resolution, Reliance sought the nod of shareholders to appoint Ambani as the head of the company till April 2029.
Mukesh Ambani has been on the board of Reliance Industries since 1977. After the passing of his father and group patriarch, Dhirubhai Ambani, in July 2002, Mukesh Ambani was elevated to the position of chairman of the company.
Reliance sought nod of shareholders
In the special resolution posted to shareholders, Reliance said its Board of Directors on July 21, 2023, approved "re-appointed Mukesh D. Ambani as Managing Director, for a period of 5 years from the expiry of his present term, i.e. with effect from April 19, 2024."
According to the information provided, Mukesh Ambani had set a limit of Rs 15 crore as his annual remuneration from the financial year 2008-09 until FY20 (April 2008 to March 2020). Starting from FY21, he decided to forgo his salary due to the impact of the COVID-19 pandemic until the company and all its businesses fully recovered to their earnings potential. As a result, he has not received any salary or profit-based commission for three consecutive years, starting from FY21.
No salary or profit-based commission be paid to Ambani
At the request of Ambani, "the Board has recommended that no salary or profit-based commission be paid to him for the proposed term from April 19, 2024, till April 18, 2029," the resolution said.
"He shall, however, be entitled to reimbursement of expenses incurred for travelling, boarding and lodging including for spouse and attendant(s) during business trips and provision of car(s) for use on company's business and communication expenses at residence shall be reimbursed at actuals and not considered as perquisites," the special resolution said. "The company shall arrange to provide security to Ambani and his family members and the expenses borne by the company for the same shall not be considered as perquisites."
Reliance said Ambani will attain the age of 70 years on April 19, 2027. "The company has grown multifold under his leadership and it would be in the interest of the company that he continues to lead the company even after he attains the age of 70 years. Accordingly, approval of the members (shareholders) is sought for passing the resolution proposed (to give him another 5-year term) as a Special Resolution."
Ambani  is eligible for position 
As per the statement, Ambani meets all the conditions specified in the company law and has not been disqualified from being appointed as a director. Therefore, he is eligible for the position and holds no disqualifications that would hinder his appointment.
"In terms of Article 86(1) of the Articles of Association of the company, Shri Mukesh D. Ambani is not liable to retire by rotation. Regulation 17(1D) of the SEBI (Listing Obligations and Disclosure Requirements) Regulations, 2015 provides that in such cases, the continuation of the director shall be subject to the approval by the shareholders in a general meeting once in every five years," it said, adding he is being sought to be reappointed till April 18, 2029.
Ambani has for a third year in a row drawn no salary from his flagship firm in the last fiscal as he voluntarily gave up remuneration in light of the pandemic hitting the business and economy.

In its latest annual report, Reliance said Ambani's remuneration for the financial year 2022-23 was "nil".
Mukesh Ambani forgo his salary
In June 2020, Mukesh Ambani made a voluntary decision to forgo his salary for the financial year 2020-21. This decision was taken in response to the COVID-19 outbreak in India, which had a significant impact on the nation's societal, economic, and industrial well-being. By foregoing his salary, Ambani aimed to show solidarity and support during the challenging times brought about by the pandemic. He continued to forgo his salary in 2021-22 as well and now in 2022-23.
During these three years, Ambani did not receive any allowances, perquisites, retiral benefits, commission, or stock options from Reliance Industries for his position as Chairman and Managing Director. He voluntarily chose not to avail of these benefits, indicating his commitment and dedication to the company's welfare and financial well-being.
Prior to that, the Chairman and Managing Director had his salary capped at Rs 15 crore since 2008-09 in order to set a personal example of moderation in managerial compensation levels. The Rs 15-crore salary in 2019-20 was the same as in the previous 11 years. Ambani has kept salary, perquisites, allowances and commission together at Rs 15 crore since 2008-09, forgoing over Rs 24 crore per annum.
Nita Ambai earned Rs 6 lakh as a sitting fee 
The remuneration of his cousins Nikhil and Hital Meswani rose to Rs 25 crore each, including Rs 17.28 crore commission (unchanged from previous fiscal year). Executive Directors P M S Prasad and Pawan Kumar Kapil saw their remuneration rise. 
While Prasad drew Rs 13.50 crore in 2022-23 including performance-linked incentives for 2021-22 which was paid in 2022-23. In 2021-22, he drew Rs 11.89 crore. Kapil got Rs 4.40 crore, up from Rs 4.22 crore in 2021-22. He completed his 5-year term on May 15, 2023, and has since ceased to be a director of the company.
Ambani's wife Nita, a non-executive director on the company's board, earned Rs 6 lakh as a sitting fee (up from Rs 5 lakh in 2021-22) and another Rs 2 crore commission for 2022-23 (unchanged from the previous fiscal). She had in 2020-21 got Rs 8 lakh sitting fee and another Rs 1.65 crore commission.
Besides Nita Ambani, other non-executive directors include Dipak C Jain, Raghunath A Mashelkar, Adil Zainulbhai, Raminder Singh Gujral, Shumeet Banerji, former SBI chairperson Arundhati Bhattacharya, former CVC K V Chowdary and Saudi sovereign wealth fund nominee Yasir Othman H Al Rumayyan.
While all independent directors got a Rs 2 crore commission and sitting fee. K V Kamath who was appointed on the Reliance board in January 2023 was paid a sitting fee of Rs 3 lakh and a commission of Rs 39 lakh.
(With PTI inputs)
Latest Business News