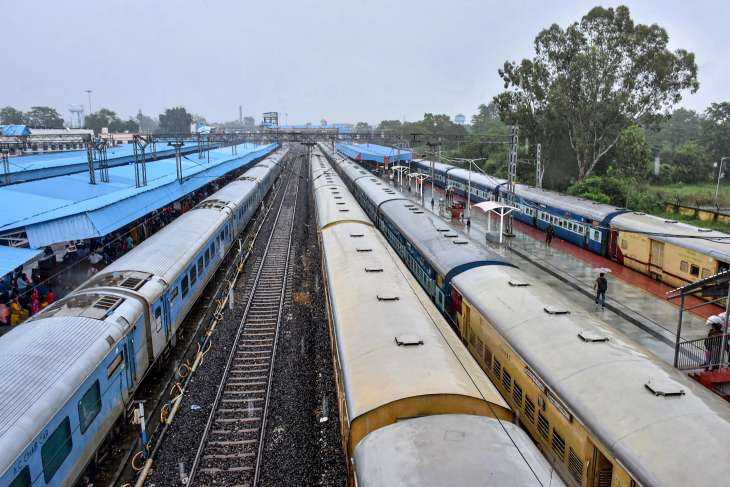 On the occasion of Independence Day 2023, agencies are taking all possible steps to keep the security system tight in Delhi. In view of this, it has been decided to stop an essential service of Indian Railways. Owing to security reasons, the railways have suspended parcel service at various railway stations falling in the Delhi area from August 12 to August 15. That is, if you have to send your bike, scooter or any other goods to Delhi by rail parcel, then wait for three to four days. However, this facility will continue for registered magazines and papers.
According to the information given by the Railways, the parcel service has been kept suspended under the security arrangements for Independence Day. Under this, parcel service at New Delhi, Delhi Junction, Hazrat Nizamuddin, Anand Vihar Terminal, Delhi Sarah Rohilla and Adarsh ​​Nagar Delhi railway stations falling in the Delhi area will remain closed on 12, 13, 14 and 15 August 2023.
However, movement of parcels of registered newspapers and magazines will continue as before. Parcel godowns and platforms shall be free from parcel packages/packing. Both inbound and outbound traffic including leased SLR, AGC and VPS are prohibited at all stations.
Railways informed that the arrangement of parcels for commercial purposes will remain suspended from August 12. However, passengers can take their luggage with them in the coach. On the other hand, booking of registered newspapers and magazines will be allowed after observing all commercial formalities. This restriction will also apply to those trains which originated from other divisions/zones and stop in Delhi area for loading/unloading. Railways said that no parcels will be booked for these stations from 12 to 15 August 2023.
Employees have been given clear instructions that after reaching the station, before sending them to the yard, check each coach of the train properly and take them to the yard after locking them. Empty trains standing on the yard or platform should also not be left open and their doors should be kept locked. Instructions have also been given for regular checking of two-wheelers and four-wheelers parked in the parking lot of the railway station premises. It has been asked to start the investigation campaign in passenger trains.
Latest Business News