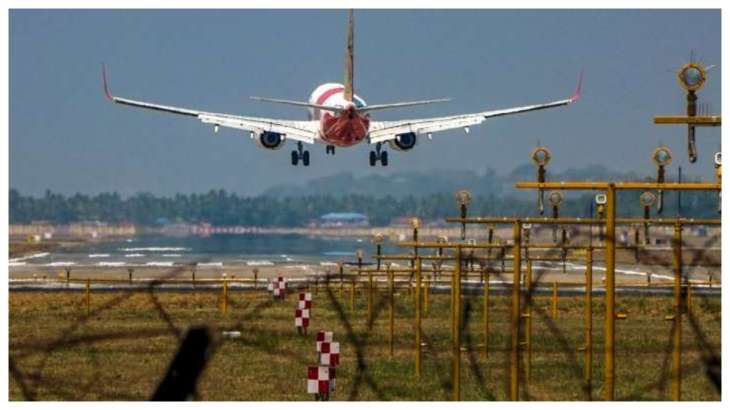 The domestic air passenger traffic volume surged 25 per cent year-on-year to 1.21 crore passengers in July, according to the latest data shared by the Directorate General of Civil Aviation (DGCA). The data from the DGCA showed that domestic carriers flew 97.05 lakh passengers in July 2022.
No-frills carrier IndiGo carried 76.75 lakh passengers July and continued to lead the market with a share of 63.4 percent.
Tata Group-owned Air India stood a distant second with the airline flying a total of 11.98 lakh passengers in July. It had a market share of 9.9 per cent for the month.
On the other hand, Tata Group-owned Air India carried 11.98 lakh passengers in July and attained a market share of 9.9 percent. Meanwhile, Vistara, which is a 51:49 joint venture between Tata Sons and Singapore Airlines, flew 10.20 lakh passengers on domestic routes in the previous month with a market share of 8.4 per cent, as per data.
Air India's subsidiary AirAsia India, which is now known as AIX Connect, saw 9.01 lakh passengers flying on the intra-country routes and accounted for 7.5 per cent of the total traffic during the reporting month.
Akasa Air, which completed one year of its operations on 7th of this month once again flew more passengers than the established carrier SpiceJet at 6.24 lakh passengers in July with a market share of 5.2 per cent, according to DGCA data.
Struggling carrier SpiceJet transported 5.04 lakh passengers during July and had to contend with 4.2 per cent market share. The Gurugram-based airline, however, delivered the highest load factor at 88.9 per cent in July over June, as per data.
IndiGo also clocked the highest on-time performance for July with 86.8 per cent of its flights on an average departing or arriving on time at the four key airports-Delhi, Mumbai, Bangalore and Hyderabad, as per DGCA data.
(With PTI inputs)
Also Read: Wholesale inflation remain in negative for fourth month in a row, stands at (-) 1.36 pc in July
Also Read: Retail inflation jumps to 7.44% in July from 4.87%
Latest Business News