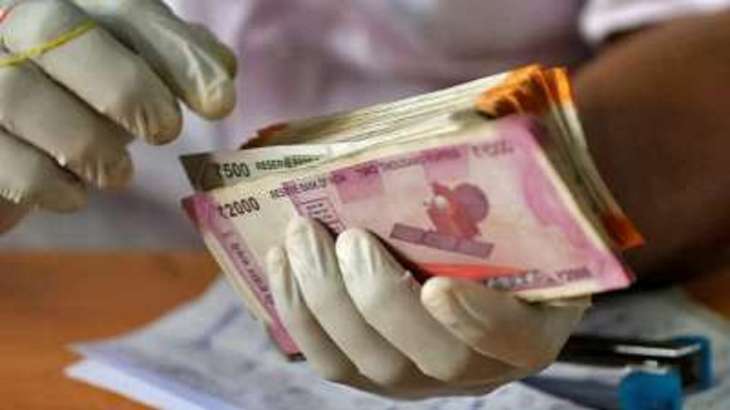 The government will stick to the fiscal deficit target of 5.9 percent of the GDP as robust tax and non-tax collections will help meet the spending requirement and make up for any shortfall in disinvestment proceeds, Finance Secretary T V Somanathan said on Friday. Although there would be a shortfall with respect to disinvestment, he said, this shortfall would be met by non-tax revenue mobilisation.
"Disinvestment target is unlikely to be met. However, I would say in aggregate the collective amount between disinvestment and non-tax revenue is likely to be very close to the budget," he told PTI in an interview. The total of disinvestment receipts, plus non-tax receipts are likely to be very close to the Budget Estimates, he said.  "We expect to adhere to our fiscal deficit target this year…none of the events so far have caused anything for us to deviate from it," he said.
The government has already got a higher dividend from the Reserve Bank of India and expects higher dividends from public sector banks and other PSUs than estimated in the Budget. The Reserve Bank of India in May approved a Rs 87,416 crore-dividend payout to the central government for 2022-23, nearly triple of what it paid in the previous year. The government was expecting Rs 48,000 crore from the RBI, public sector banks and financial institutions in the current fiscal.
The dividend payout by the RBI was Rs 30,307 crore for the accounting year 2021-22. With public sector banks posting record profits of over Rs 1 lakh crore in fiscal 2022-23, the government's earnings from them are likely to be higher. Finance Minister Nirmala Sithartaman in the Budget stated that the fiscal deficit is estimated to be 5.9 per cent of GDP in BE 2023-24. To finance the fiscal deficit in 2023-24, the net market borrowings from dated securities are estimated at Rs 11.8 lakh crore.
The balance financing is expected to come from small savings and other sources. The gross market borrowings are estimated at Rs 15.4 lakh crore. In Budget Estimates 2023-24, the Finance Minister had that the total receipts other than borrowings and the total expenditure are estimated at Rs 27.2 lakh crore and Rs 45 lakh crore respectively. Moreover, the net tax receipts are estimated at Rs 23.3 lakh crore. Continuing the path of fiscal consolidation, the Government intends to bring the fiscal deficit below 4.5 per cent of GDP by 2025-26.
ALSO READ | Markets see volatile trade: Sensex slides below 65k, metal stocks weigh on weak global trend
ALSO READ | Switch over to fixed interest rate, info on loan rate changes: RBI's big step for borrowers
Latest Business News