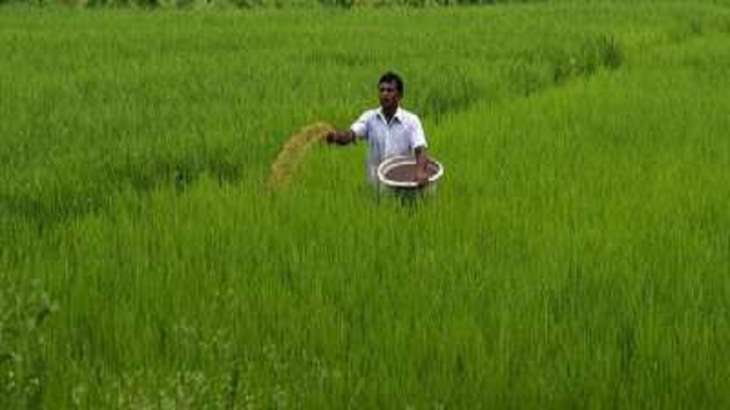 The Central Government may hike the annual amount received by farmers under the Pradhan Mantri Kisan Samman Nidhi, suggested a report published by Financial Express. 
Currently, the amount received by the farmers under this scheme is Rs 6,000 in three installments. Farmers have demanded an increase in this amount for a long time. So, keeping in mind the demand the government can increase this amount by 50 percent i.e. from Rs 2000 to Rs 3000. 
It is to be noted that at present Rs 2000 is deposited in farmers account three times a year under the PM Kisan Samman Nidhi. 
Proposal placed before PMO 
According to a government official, the proposal to increase the amount of PM Kisan Samman Nidhi has been placed before the Prime Minister's Office. If the government accepts this proposal, then the burden of Rs 20,000-30,000 crore will increase on it on an annual basis.
However, it has not yet been decided that from when the increased amount will be deposited in the farmers' account. It is believed that a decision on this can be taken before the elections to be held in four states this year. Let us tell you that assembly elections are to be held in Rajasthan, Madhya Pradesh, Chhattisgarh and Telangana by the end of this year. 
Preparation to increase purchase on MSP 
There is a demand from farmers across the country that after the implementation of the MSP of the crops, the farmers of only a few states get its benefit. Considering this demand, the government is preparing to buy more food grains at MSP i.e. minimum support price. This will help in increasing the income of the farmers. 
Relief possible on petrol-diesel and LPG 
Experts say that in the midst of rising inflation, the central government can give relief to the common people even on the cost of petrol-diesel and LPG cylinders. Let us tell you that the price of LPG cylinder has almost doubled in the last three years. Whereas petrol and diesel are around Rs 100 per litre. This has badly affected the household budget of the people. On the other hand, inflation has increased rapidly. To give relief from this, the government can bring down the price of fuel. 
ALSO READ | In a boost to Make in India, Hyderabad-based mobile retail chain to invest Rs 300 crore
ALSO READ | India's rank moves up to 11th position in global direct selling
Latest Business News