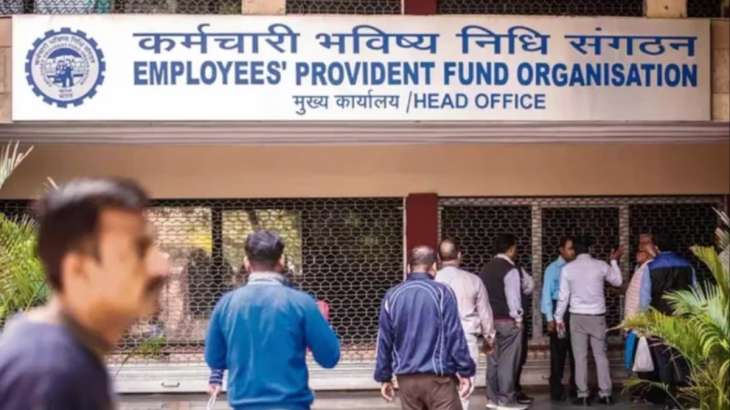 The Employees' Provident Fund Organisation (EPFO) added 17.89 lakh net members on a net basis in June 2023, according to data released by the Ministry of Labour and Employment. This is the highest number of net additions in the last 11 months. The data also shows that the EPFO's monthly average wage grew by 10.47% in June 2023 to Rs. 21,237. The total number of EPFO subscribers as of June 2023 stood at 15.95 crore.
The increase in the number of EPFO members is a positive sign for the Indian economy. It suggests that the formal sector is expanding and more people are getting jobs. This is also good for the government's social security schemes, as the EPFO is the largest social security organisation in India.
State-wise analysis 
State-wise analysis of payroll data shows that the five states of Maharashtra, Tamil Nadu, Karnataka, Gujarat, and Haryana have the highest net member addition. These states together account for 60.40% of the net member addition, adding a total of 10.80 lakh members during the month.
Maharashtra is the leading state, with a net member addition of 20.54%. This means that Maharashtra added 2.23 lakh new members during the month.
The other four states are as follows:
Tamil Nadu: 14.23% (1.55 lakh members)

Karnataka: 12.72% (1.37 lakh members)

Gujarat: 10.51% (1.13 lakh members)

Haryana: 7.40% (88,000 members)
The remaining states, which account for 39.60% of the net member addition, added a total of 6.00 lakh members during the month.
What is EPFO?
The EPFO is a statutory body set up by the Indian government to provide social security to employees in the organised sector. It administers a number of schemes, including the Employees' Provident Fund Scheme, the Employees' Pension Scheme, and the Employees' Deposit Linked Insurance Scheme.
Here are some other details from the EPFO data:
The number of new members added in June 2023 was 10.14 lakh, the highest since August 2022.

Around 57.87% of the newly joined members were in the age group of 18-25 years.

The total remittance by employers to the EPFO in June 2023 was Rs. 64,938 crore, the highest since August 2022.
Also read | Provident Fund alert: EPFO to transfer money to more than 7 crore subscribers, steps to check balance
Also read | EPFO data: 13.4 lakh members added to retirement fund body in March, 1.39 crore in 2022-23
Latest Business News