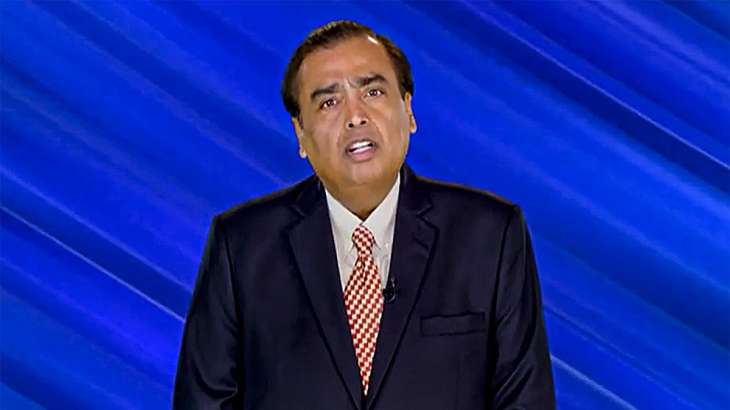 Reliance AGM 2023: Reliance Industries chairman Mukesh Ambani on Monday set the succession plan in motion, appointing his daughter and two sons — Isha, Akash, and Anant Ambani — to the board of the company.
Ahead of the Annual General Meeting (AGM), Reliance Board members held a meeting to approve the appointment of Isha, Akash, and Anant Ambani as the "non-executive directors of the company," the company said in a stock exchange filing.
In 2022, Akash Ambani was appointed chairman of Jio Infocomm.
In 2019, Mukesh Ambani sold a 32.97 per cent stake in Jio Platforms to the likes of Google, Facebook, and other venture capitals and got a clutch of foreign investors in the retail venture.
"The Board of Directors also accepted the resignation of Nita Ambani from the Board respecting her decision to devote her energies and time to guide and enable Reliance Foundation to make an even greater impact for India," the statement said.
Addressing the Reliance team at the Annual General Meeting of the company today, Mukesh Ambani said that the new India is full of self-confidence and is unstoppable. 
"This is the new India which is full of self-confidence, it doesn't stop, retire, gasp for breath, it doesn't lose, it's unstoppable. This India is tireless and doesn't give up," Mukesh Ambani said. 
Reliance has been the forerunner of emerging new India adding they have set seemingly impossible goals and achieved, he said. 
Reliance Industries AGM, 2023 | Key takeaways
Reliance Industries Ltd cumulatively invested $150 billion in the last 10 years, the biggest by any Indian corporation.

In the AGM, Mukesh Ambani announced that Reliance Industries consolidated revenues stood at Rs 9,74,864 while EBITDA for the Financial Year 2023 was Rs 1,53,920.

The company registered a net profit of Rs 73,670 crore and created 2.6 lakh new jobs in FY23. 

Mukesh Ambani informed that Reliance will set up up 100 CBG plants that will convert agri-waste into gas over the next 5 years.

After setting up two demo units for compressed biogas (CBG) at Jamnagar, Reliance has commissioned the first commercial-scale CBG plant at Barabanki in Uttar Pradesh in a record time of just 10 months. "We will rapidly scale this up to 25 CBG plants across India. Our target is to establish 100 CBG plants in the next 5 years, consuming 5.5 million tonnes of agro-residue and organic waste, thereby mitigating nearly 2 million tonnes of carbon emissions, and producing 2.5 million tonnes of organic manure annually," he said.

This would result in reduction of about 7 million tonnes per annum of imported LNG, he added.

On 5G rollout, Mukesh Ambani said that Reliance Jio's 5G services marks the fastest-ever rollout of this scale anywhere in the world.

He added that the company is "on track" to cover the entire country with the ultra-high-speed network by December 2023.

Mukesh Ambani also informed that JioAirFibre will be launched on Ganesh Chaturthi, September 19. 

He said that the company's customer base has crossed 450 million. The 5G network covers 96 per cent of towns and company is on track to cover the entire country by December. A Jio user's average data consumption has surged, crossing 25 GB per month, he informed.
Dhirajlal Hirachand Ambani, also known as Dhirubhai Ambani, founded Reliance in 1973. He led the family business expansion from textile to oil to telecom but the family plunged into chaos after his sudden death in 2002.
Since 2019, Mukesh Ambani has been slowly overhauling the top-heavy hierarchy at Reliance to improve governance in line with global standards.
With inputs from PTI
ALSO READ | Nita Ambani steps down from Reliance Board; Isha, Akash, Anant appointed as non-executive directors
ALSO READ | Reliance AGM 2023: Jio AirFiber 5G router set to launch this Ganesh Chaturthi
Latest Business News